Screen recording functionality is one of useful functions which is helpful for any productivity tasks and for people who are into teaching , making tutorial videos or even You tubers. There are so many ways how one can get this functionality using either a Free or Paid software. On top of this, there are so many Free in-built tools in the system we may have never known previously. One such type of free in-built method is to record you screen using Microsoft PowerPoint.
Almost 99.9% of Windows systems/desktops/laptops will be running Office software which is the default productivity tool in Windows. Microsoft PowerPoint is one of the tool in that package which is used to create presentations type of document. Not many people know that out of the numerous functions present in it, one of them is the screen recording capability. In this post, let's quickly check on how to easily record your screen using Microsoft PowerPoint.
Also Read:Easy guide to block annoying website notifications in Chrome, Firefox and Edge Browsers
Record Your Screen using Microsoft PowerPoint
1. First, open the Microsoft PowerPoint Application in your desktop/laptop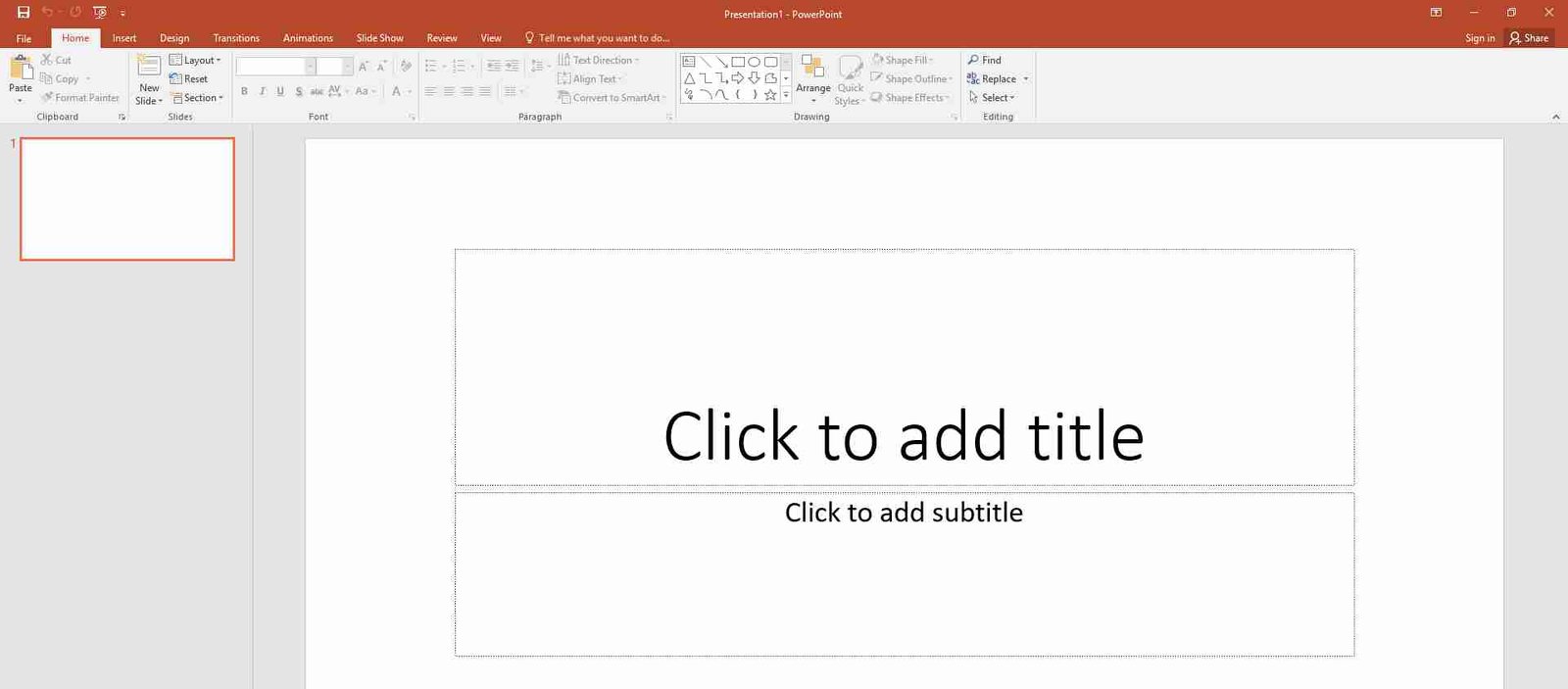 2. Once opened, you will get to choose whether a blank slide or one from in-built templates.
3. After this, you could see the slide is open. Here in the menu option, choose ' Insert' tab, where you could see the 'Screen Recording' option.

4. Click this for the Menu of Screen Recording to appear. It consist of Record button with Red color which is used to start and Pause the recording option. Next there is a 'Stop' button to halt the recording operation
5. Then comes the select area button which will allow you to record only a specific area of your screen

6. The next two options will allow you to enable audio or not and whether to show the pointer or not.
7. So, here you just need to make the setting and then go ahead hit the 'Record' button to start record your screen.
That's it! You can now easily record your screen using Microsoft PowerPoint of the above method is followed. This is one of the many ways to do free screen record, you can also check here on how to record screen using VLC player here. However one should understand, this tool will give the basic screen recording functions free but if you need advanced functionalities and features, its always better to opt for a good paid screen recorder.