Worried about your privacy being breached using Windows 10 when connected to internet. This scare and fear about confidential data being tracked and stored is a very valid concern to address for everyone. So we have in this post will show how to delete your personal data stored in Microsoft.
Windows 10 Model
Windows 10 was one of Microsoft's revolutionary update to the Windows series.This operating system was completely changed as a cloud based service with updates, security fixes and other features supporting 24×7 connectivity with Microsoft. This made issue of security patches, bug fixes and release of new features a very smooth task for both Microsoft and for Windows Users.
However, this model has an issue in the form of privacy concerns for the users since your system will be always hooked up with Microsoft backup. Due to this, constant aggregation of user data including the websites you visit, words you type in keyboard, usage nature of your windows, etc., are performed at the back end by default. We have already covered an extensive guide on How to Stop websites from recording your Webcam and Keystrokes here.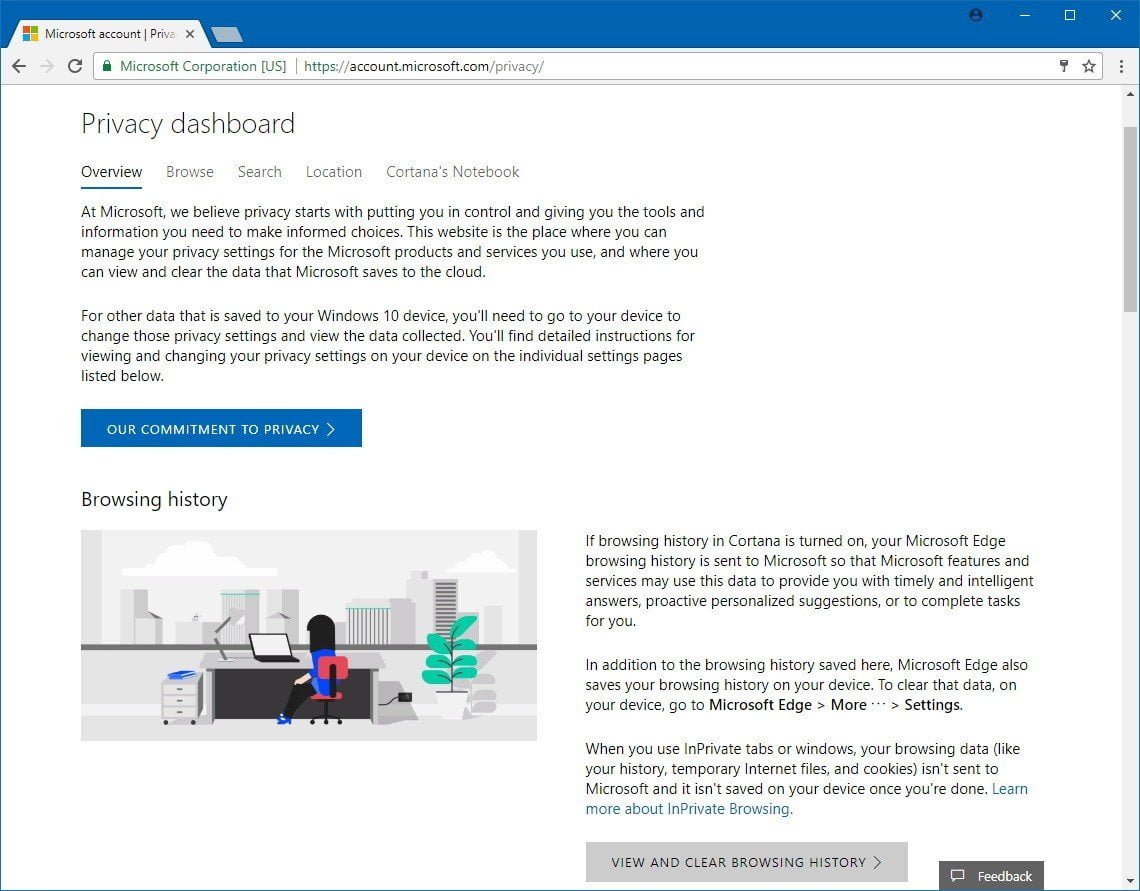 Steps to delete your personal data stored in Microsoft
Here we'll show you how to delete your personal data stored at Microsoft side itself. Its a very simple process since the company has a dedicated website to manage your stored data online including deleting them.
Open you Browser and go to the link account.microsoft.com/privacy
Sign in using your Microsoft ID registered with Windows 10.
Once you login , the home page (like above) shows Online Search, Location and Browsing details.
Click the 'Activity history' menu item on the 'Privacy dashboard'
Select the information type which is being tracked to show more details on it
There will be a link on the right to clear the activity details .
Use that to remove the corresponding data stored by Microsoft.
This is one of the recommended ways to have your personal data safe and private. Apart from that we can also do the necessary setup in the windows machine so that unnecessary data is not passed to Microsoft. To do that, refer to our detailed guide How to Stay Anonymous in Windows10 here.
Let us know your comments on this guide and appraise us if it worked for you.