Chrome from Google is one of widely used browser around the world. In fact, this is one of the best product from google after its search engine. The speed of the browser and the innumerable options like Customize New tab page and availability of plugins further substantiate this fact.
Customize New Tab Page
The default New tab page in chrome comes with various serviceable options like Google search bar, recently browsed website details etc. Apart from this, the new tab page supports great customization options.These include change wallpapers, custom widgets, visual bookmarks, To-do list, live information on weather, news etc. So lets see on the various types of customization on the default new tab page.
Set New tab as Blank Page
For people who don't like the default widgets, bookmarks in the new tab page, you can exercise the option of making the page blank.This option gives your browser a clean and wiped out look.Please note this will work only when you start Chrome for the first time.Check below steps to achieve this:
First, Go to Chrome Settings

In Settings , under 'On Startup' check open specific page option like shown below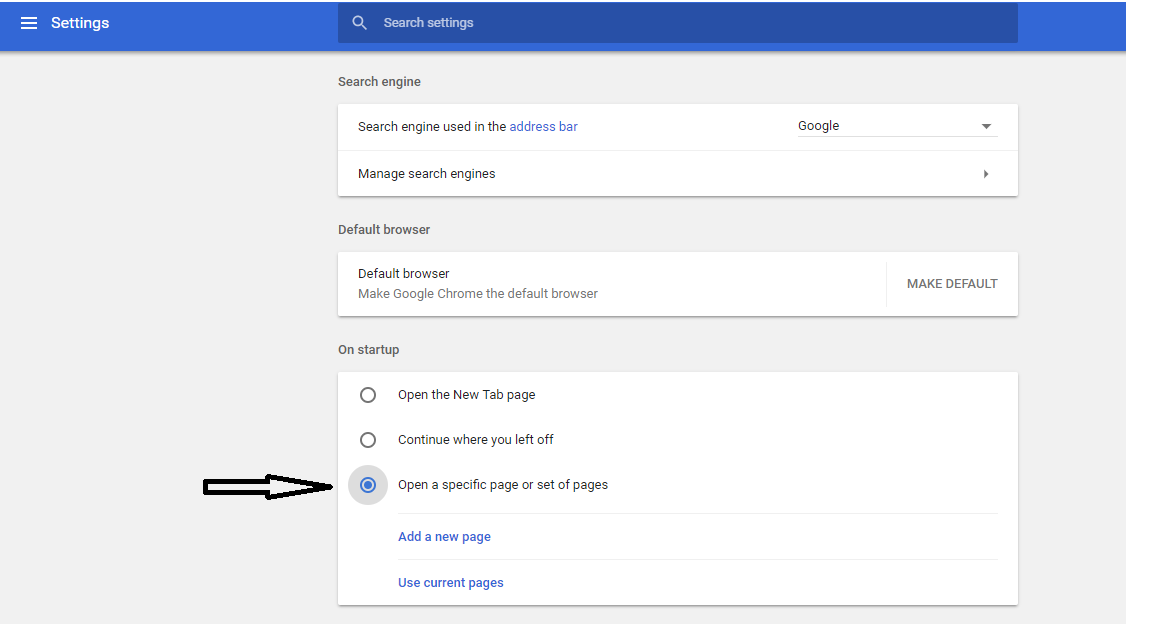 Here give the URL as 'about:blank' and click 'Save'. So when the browser is opened next time, you'll get blank page.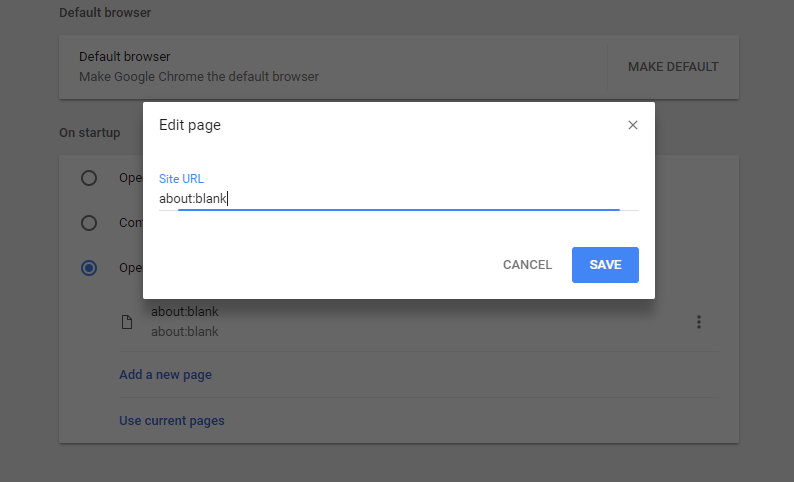 Set Your Custom URL to appear in new Tab Page
We always have a favorite website which one likes to see or browse first thing they go online. So make life easier on this aspect, you can set that website as default page when you load Chrome browser.
Just open Chrome setting and select the 'On startup' option like above and instead of giving a blank web page, put in your favorite website like below.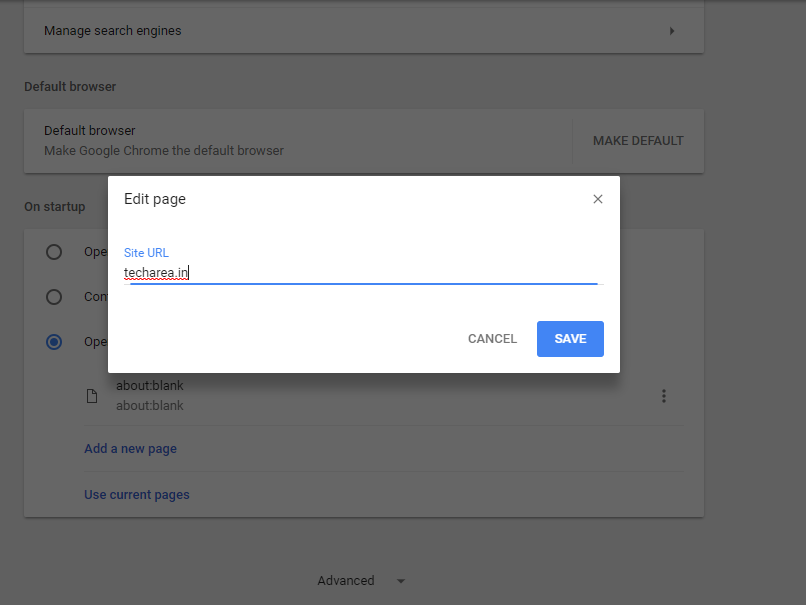 Also Read : Best and Free Browser Tools – Chrome and FireFox
Customize New tab page using Chrome Extensions
With Chrome we get so many customization options especially with the usage of extensions and plugins.One of the best extensions for customization is the New Tab Extensions which offer very simple yet effective to advanced deep customization.So here we'll look at some of the best New Tab Chrome Extensions you can use for free in the browser.
First you need to access Chrome Web store either by searching in google or going to Chrome Web extensions link.Here search for your favorite extension and install it,to apply the same.
After installation, Navigate to Google setting Menu -> more tools -> extensions. The installed extensions are present here and these can be deleted if not needed.
Note: While installing, a pop up will list down the various permissions required for extensions.So make sure you check them and understand before install.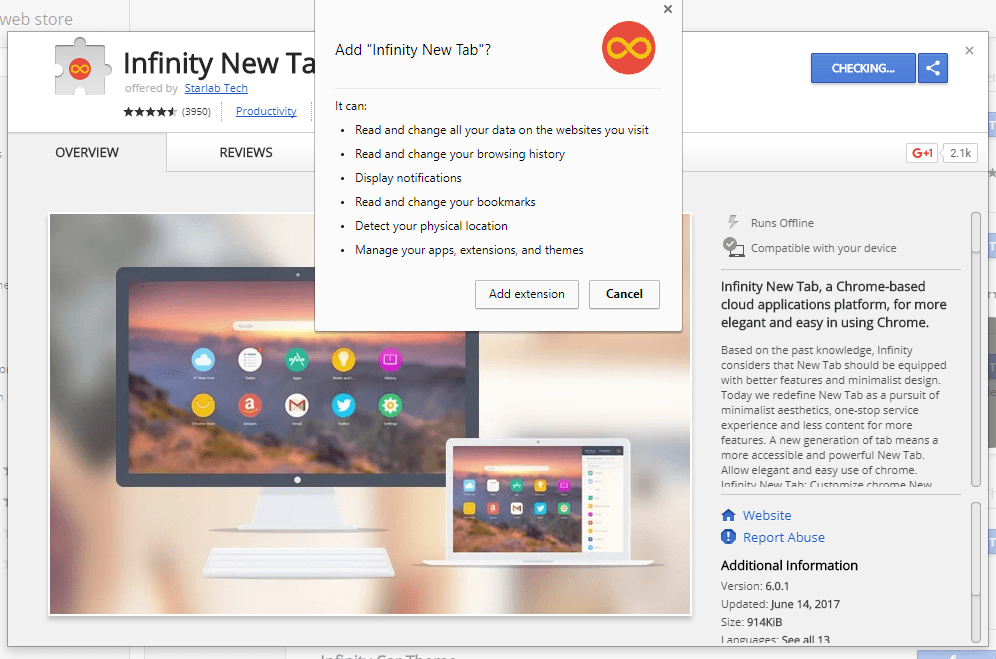 Tip: Try the below extensions in Full Screen(F11) in browser , it will give an immersive experience.
Best New tab page chrome extensions
Infinity
Infinity is one of popular extension for new tabs in chrome.It comes with truckload of features which include Apps for various websites, location, News ,Weather, To-Do list etc. Beautiful HD wallpapers are randomly shown to enhance the visual aspect.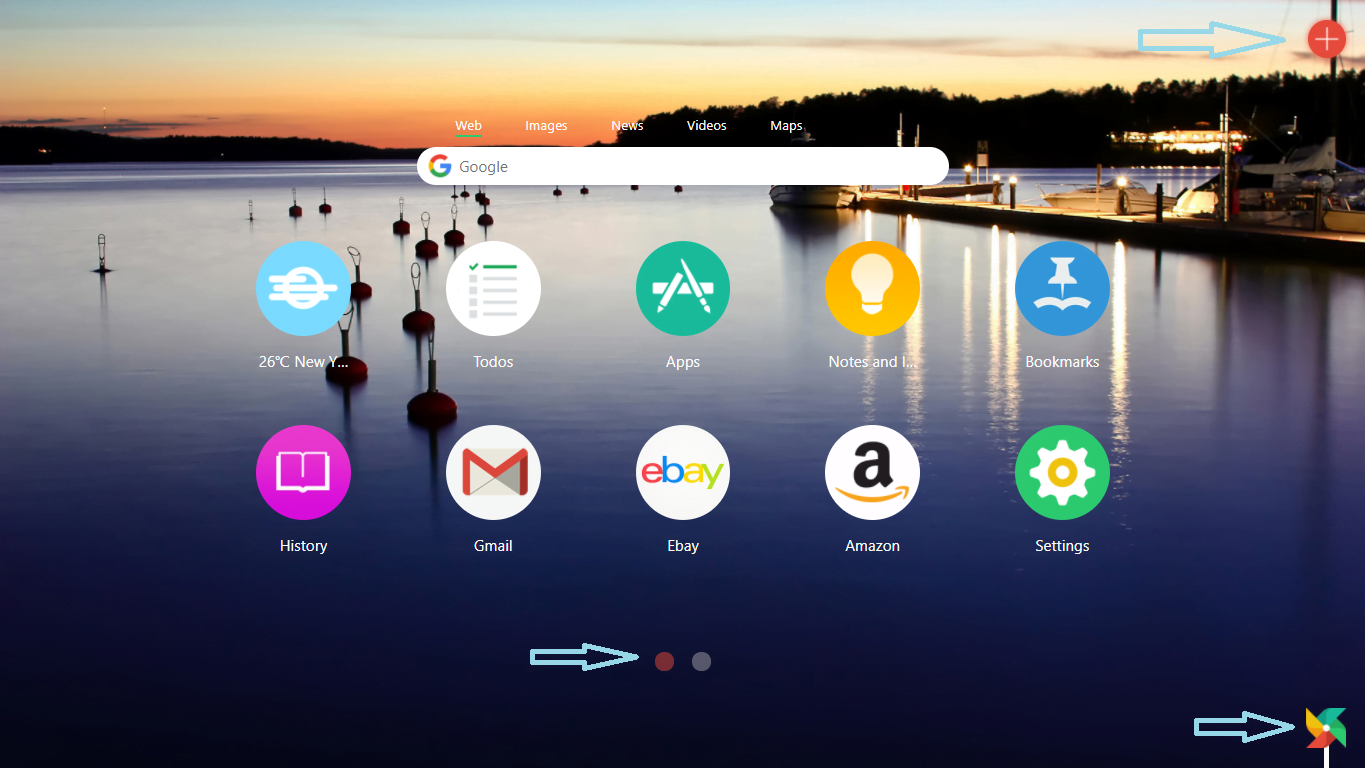 The small paper fan icon at the bottom right corner of the image below, when clicked will change the wallpaper. The 'Plus' Icon at the top right corner will display the various Apps available in this extension categorically.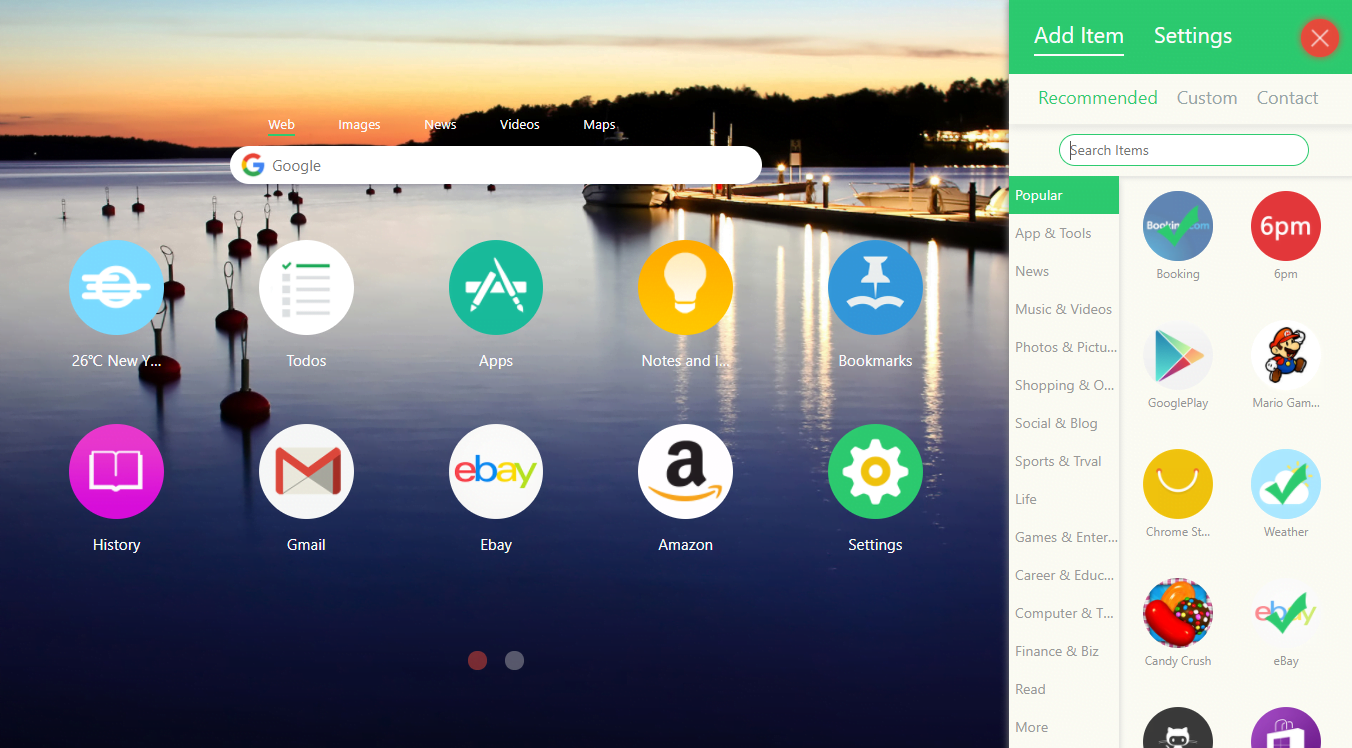 Any number of Apps can be added which will be available in various pages.If you don't want an App, the same can be deleted by right-click on the App and then delete it. The Layout and the some functions will remind you of iOS App drawer.
Also Read : Best Free Software for Download
Momentum
Momentum is another beautiful extension which displays auto selected high quality wallpers at the background.In the foreground, you can see brilliantly arranged widgets for Weather, Clock, To do List,Daily Quote etc. The extension helps you in focusing on your daily goal by having you enter it and following up on the same.
Basically the extension gives you a feel good impression and also get things done.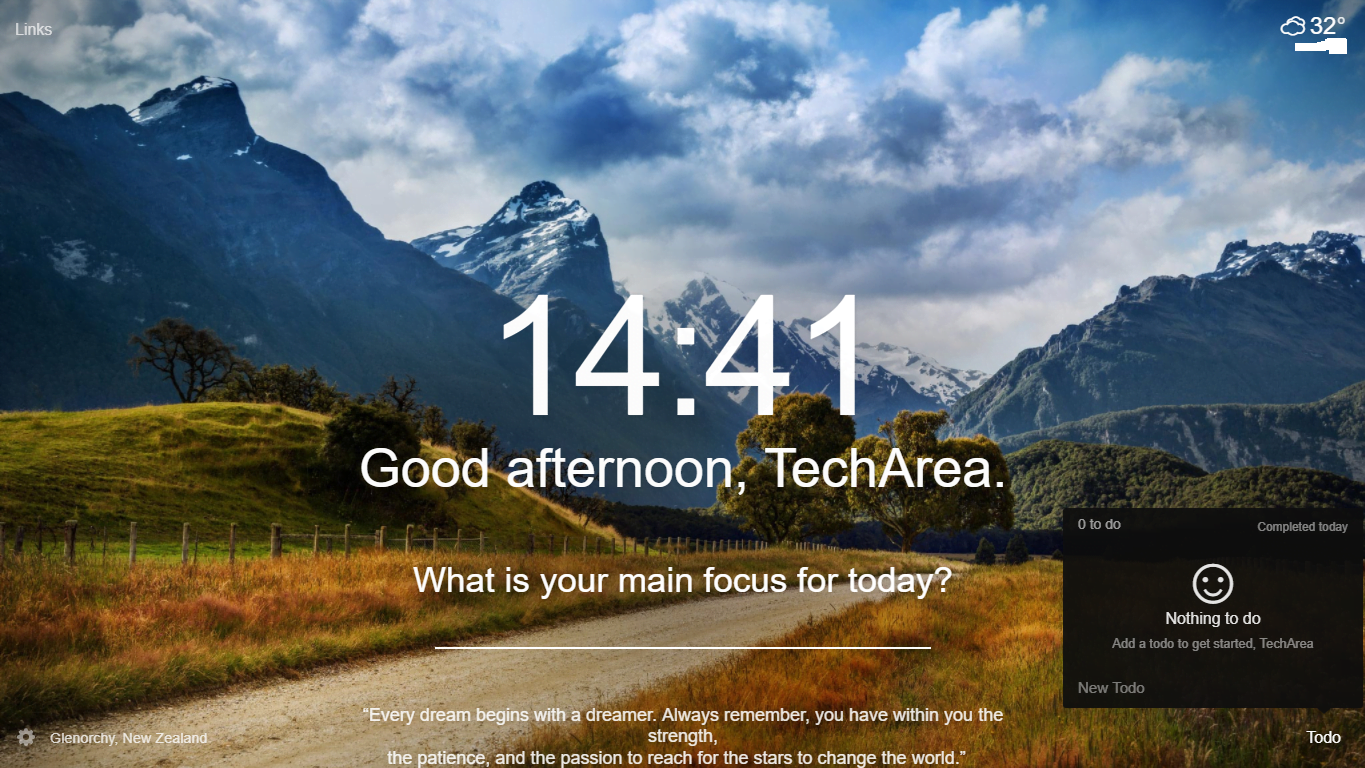 Currently
Currently is a simple yet elegant extension which provides basic details like Weather, Location and clock in its page legibly. The main highlight of the extension is the color coding option which completely transforms the look of the extension.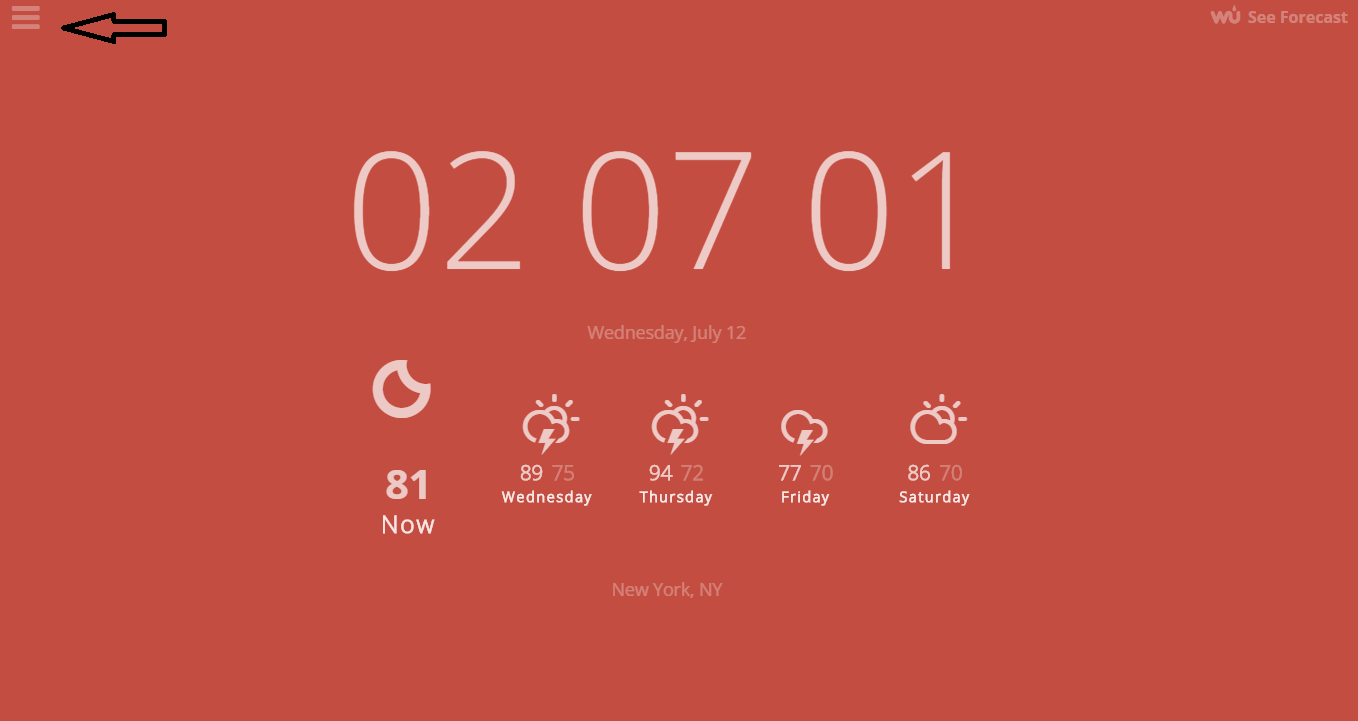 You can go to setting (by clicking the three bars at top left corner) and see the options as shown in below screenshot. The themes and its corresponding colors can be selected based on the mood or on the environment.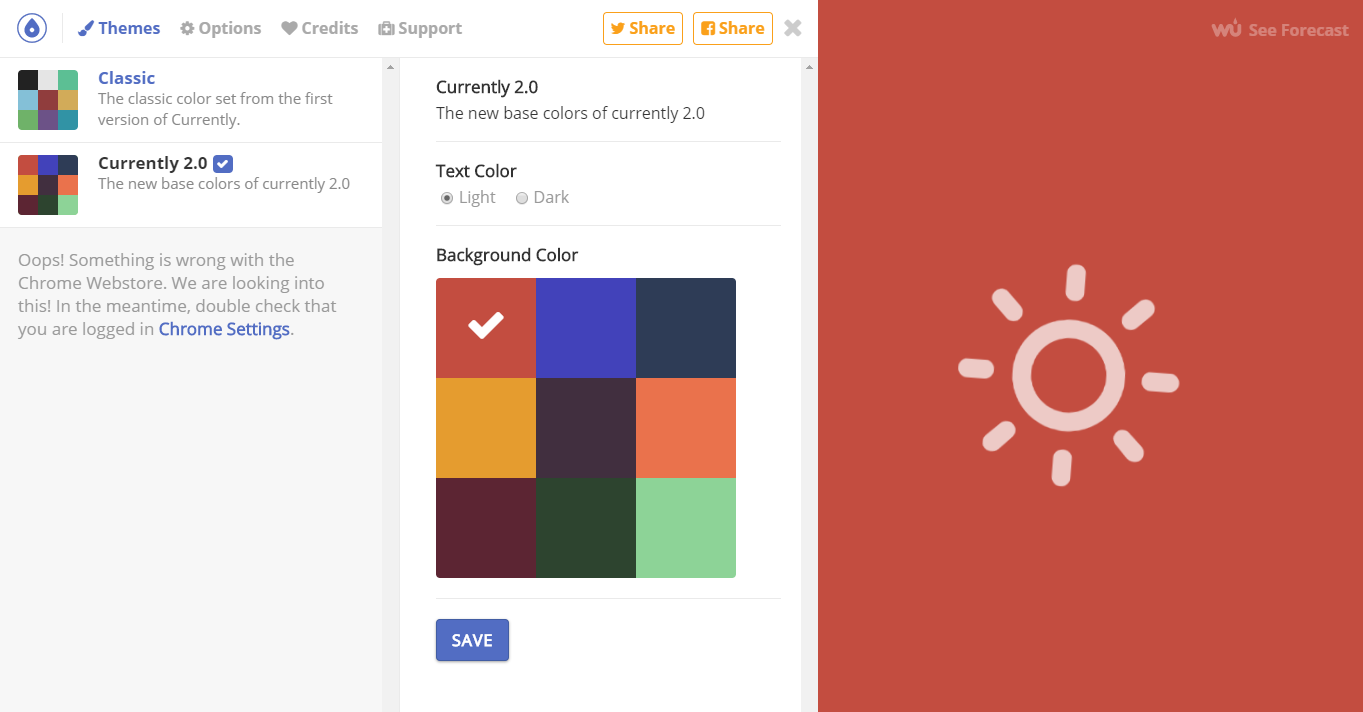 Also Read : How to Stay hidden Online while using Facebook
Beautab
Beautab is a great extension to keep you organized, increase your productivity and provide inspiration via beautiful wallpapers and quotes.The page show many details in an orderly manner. You can set the goals/tasks for day, week and month and track them.
Shortcuts to Chrome Apps, Bookmarks,download folders and browsing history is available.There is an unique feature in the extension which tracks the time you wasted in internet. This may sound as gimmick, but the feature shows the time spent on popular websites to indicate mindless browsing.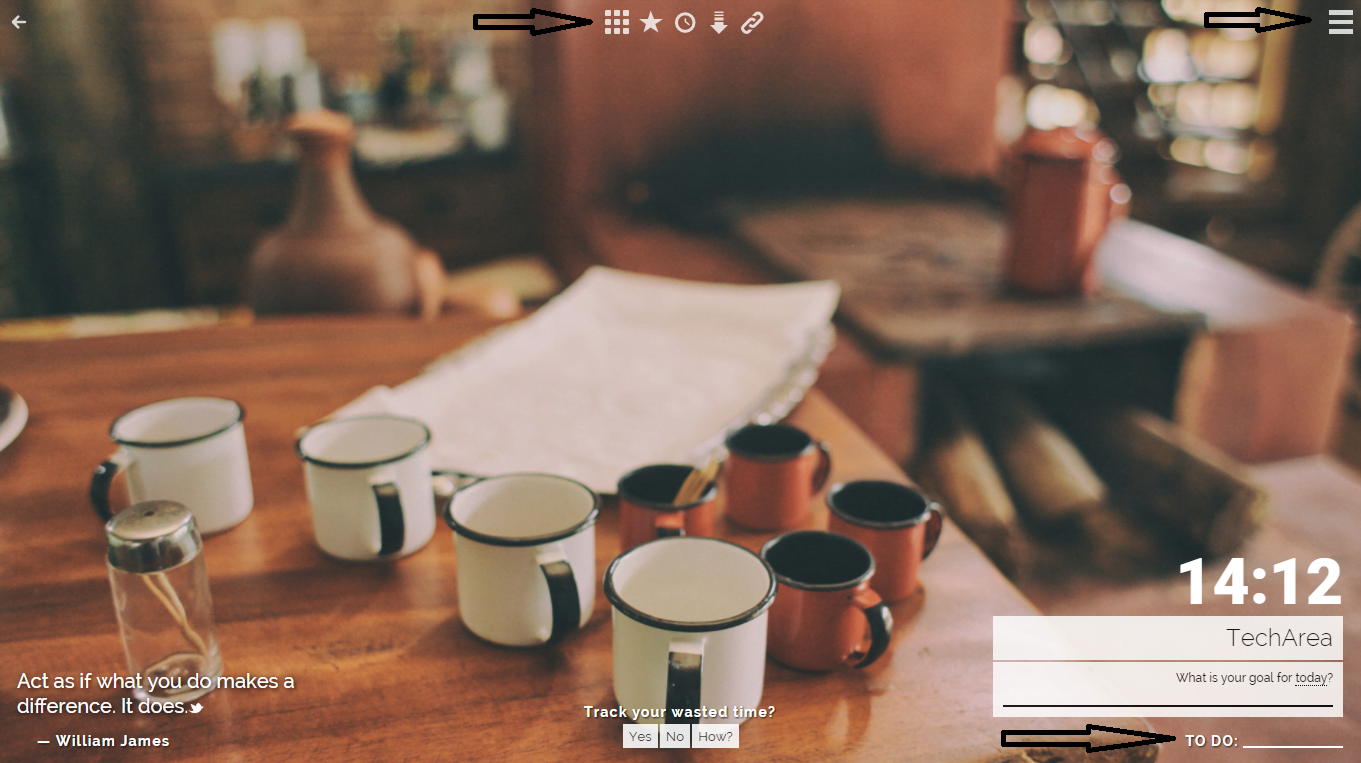 Dayboard
Dayboard is a no-nonsense extension whose basic functionality is to increase your productivity . The extension helps helps you improve focus, reduce distractions, and fight procrastination.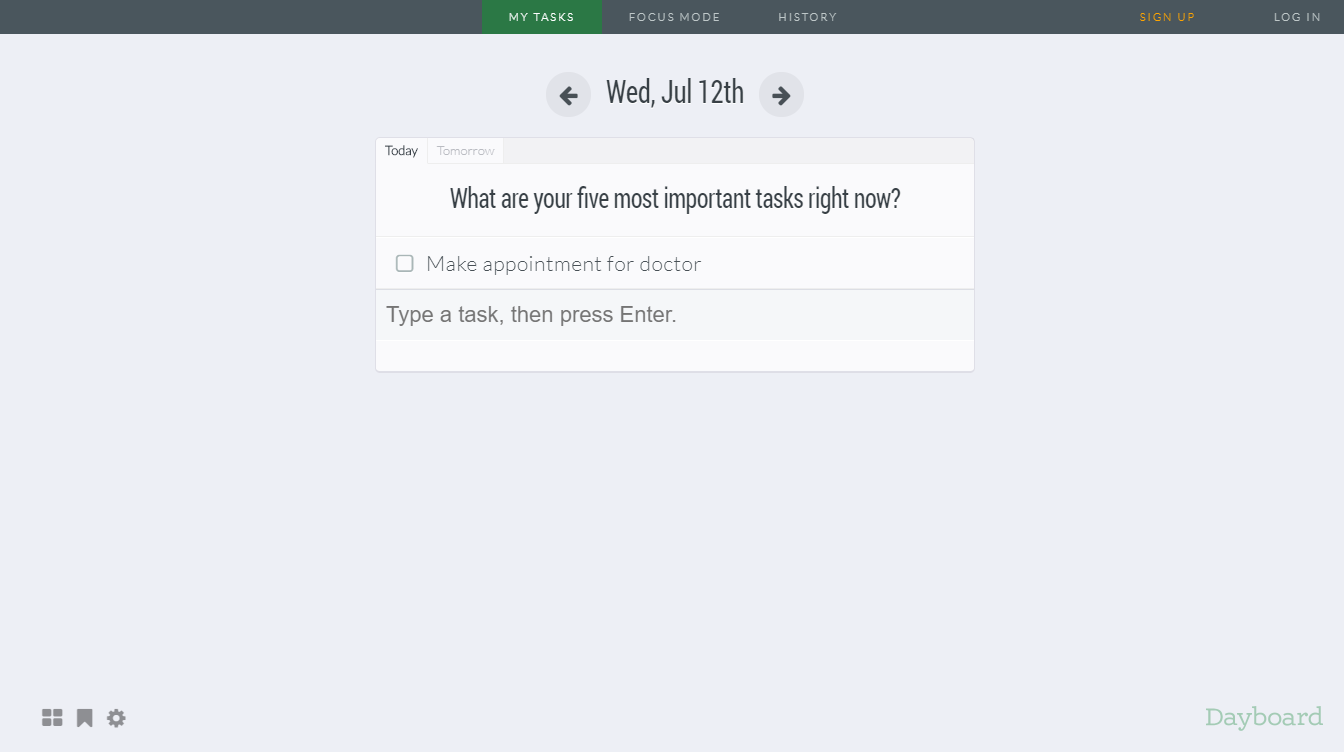 You can set the daily to-do tasks and also sent the Time limit for the same. Apart from this,in Settings ( as shown below) you can individually block websites to avoid distraction of your concentration.This is one of the best feature in this extension.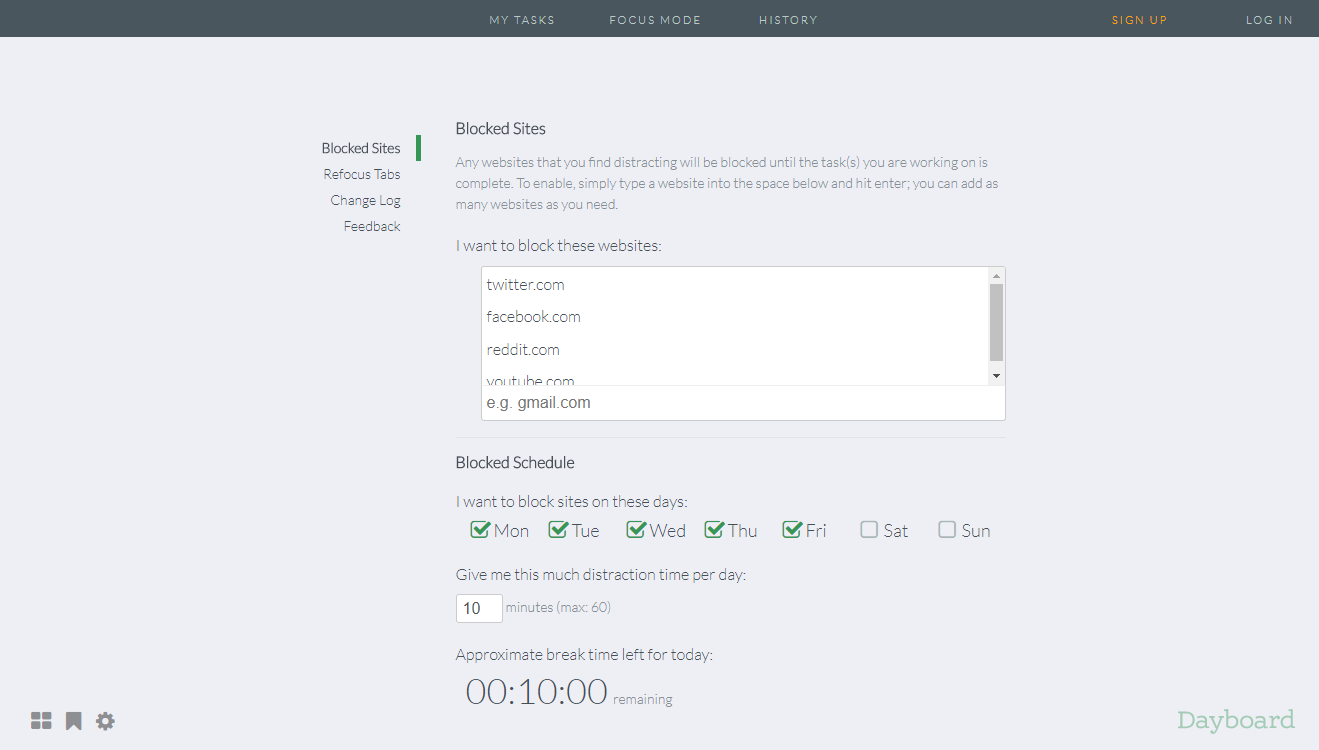 Finally, there is a focus mode which clearly highlights the task to be done.This way your distraction is decreased and help you focus more on the task.

Toby
Toby extension is an useful tool to maintain and organize your various bookmarks/tabs.This is accomplished in the form of collections. Apart from that you can also create notes for your to-dos.This extension is changing the way you save and access tabs by making it easy and fun to use.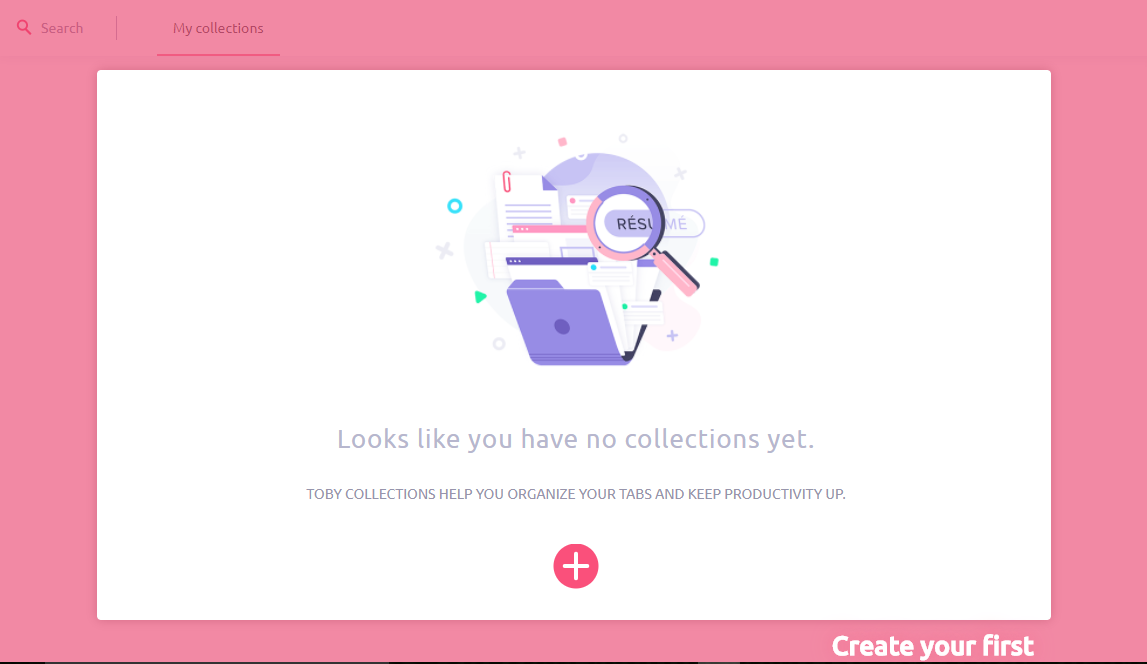 Once installed, you can proceed(either as Guest or after Sign-in) to create collections by choosing the various tabs and where you want to use them.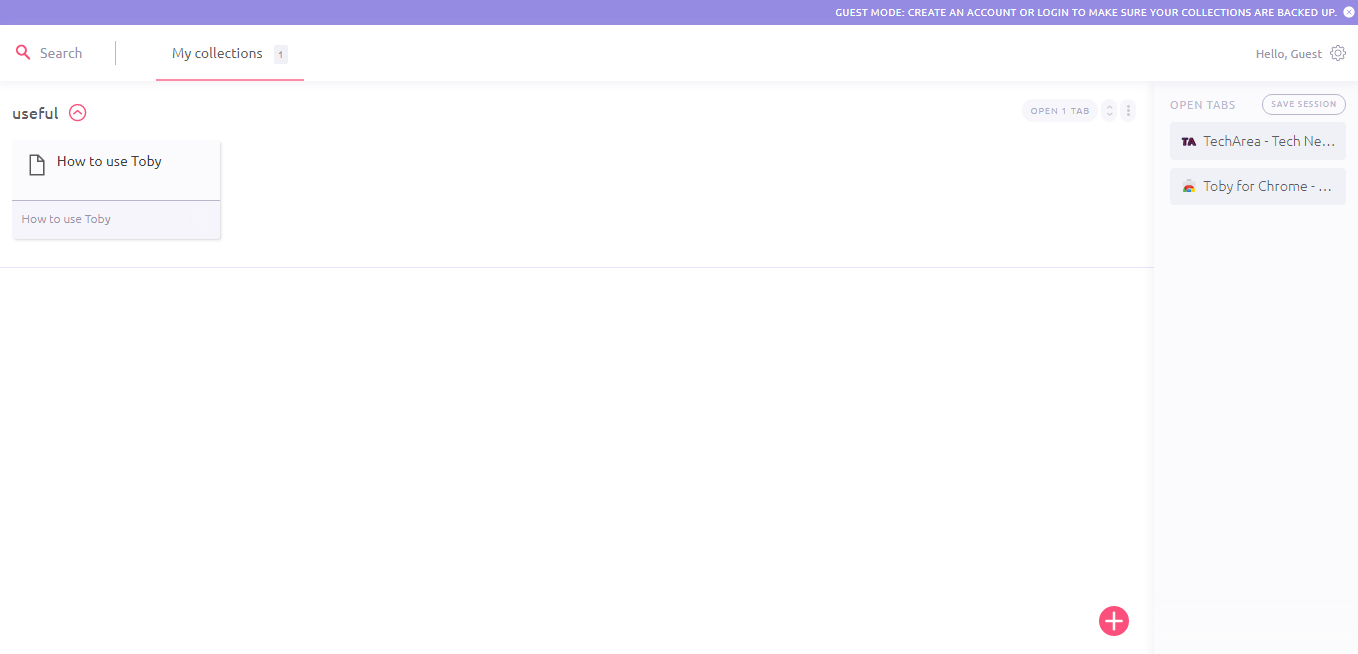 Well these are some of the popular and useful new tab page customization for Chrome. Please try them and let us know your experience.There are still way more extension and themes available on Chrome store. Also, if you come across other good extensions please let us know in comments below.
We seriously consider and value your comments & feedback, as the below saying goes
"We all need people who will give us feedback. That's how we improve."
– Bill Gates