How to buy from Aliexpress and Banggood Safely & AT CHEAPEST PRICES like below !!
Xiaomi Yeelight cost Rs 1,749 in Amazon India

Same Product cost me just Rs 663 !! in Banggood.com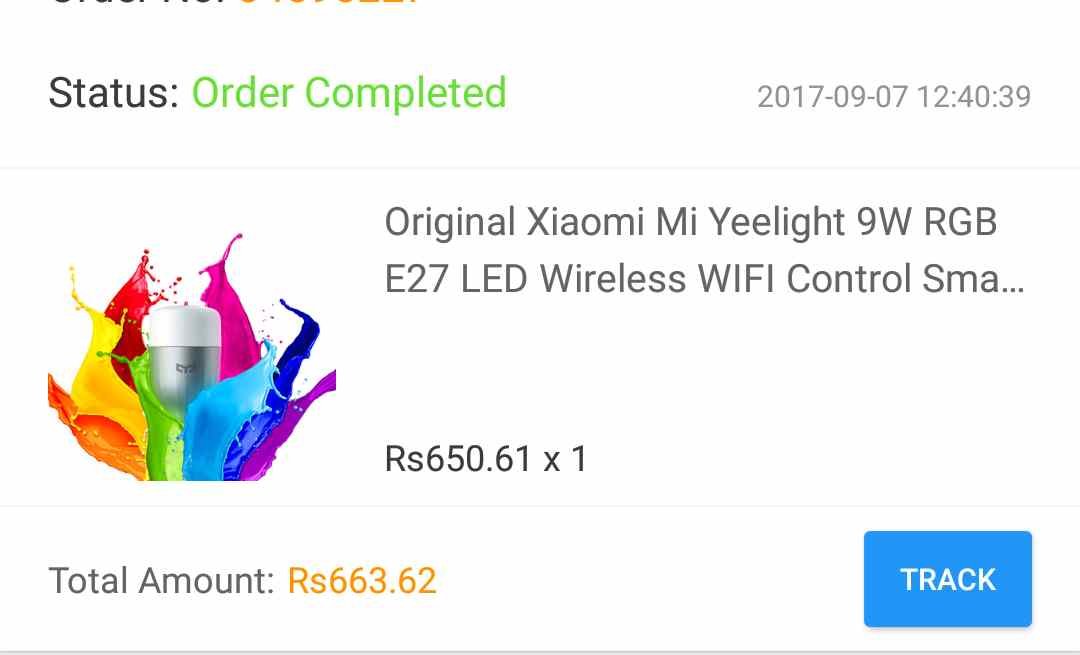 Want to shop safely in these websites and also to get products at a cheaper price, read on this guide…..
Online shopping has evolved so much that we can now buy anything online right from a small pen drive to a Home Theatre system. In India, two of the top online shopping destinations are Amazon and Flipkart. In the past 10 years or so, they have captured the lion's share of the market thereby cornering even the once famous Snapdeal, eBay, Indiamart etc.
With this constant exposure to buying things online and also the easy way of getting anything one wanted, now the consumers are leaning towards international online shopping destinations or marketplaces like Aliexpress.com andbangood.com. But is it really safe to buy from Aliexpress or Banggood from India? Let's check it out.
How to Buy from Aliexpress and Banggood Safely without any worry
About Aliexpress
Aliexpress is an online marketplace (just like eBay) based out of China and owned by Alibaba group. The main highlight of this website is the enormous collections of items one can shop, anything you name under the sky it will be present.
Along with the worldwide shipping facility and decent customer support makes its very strong player in the online shopping for users globally.
About Banggood
Banggood is quite different from Aliexpress since its exactly not a marketplace rather a website who has products to sell across numerous categories.
Each and every item in the website is sold by Banggood and they also have a dedicated customer support group to make your shopping experience smooth.
So, is it safe to buy from Aliexpress or Banggood
The direct answer to the question is … Yes! First, let's clear one point that these sites are legitimate and very authentic so there should not be any doubt about the site itself. However, the same cannot be said in the case of all sellers present in these websites (especially Aliexpress).
So what do I mean sellers need not be legitimate or good? As mentioned earlier, Aliexpress being a marketplace you will have thousands of sellers across various categories of products selling them.
So there is a chance that out of 100 there will be 4 or 5 fraud seller. In the case of Banggood, there can be the case of selling products being a duplicate or damaged ones.
It is safe to buy from Aliexpress or Banggood provided you follow a few guidelines while choosing and buying a product on these websites.
If you can follow these points (mentioned in the next section) and do the steps, you need not worry about getting duped or not receiving the purchased product. Also, these will be helpful irrespective of the country you are shopping as these are universally applicable.
I'll also show some of my purchases for which I did use Aliexpress and Banggood which will help to safely shop from these websites from India. Check out How I completely automated my room using Amazon Echo at a cheap price by using the products bought from Aliexpress and Banggood.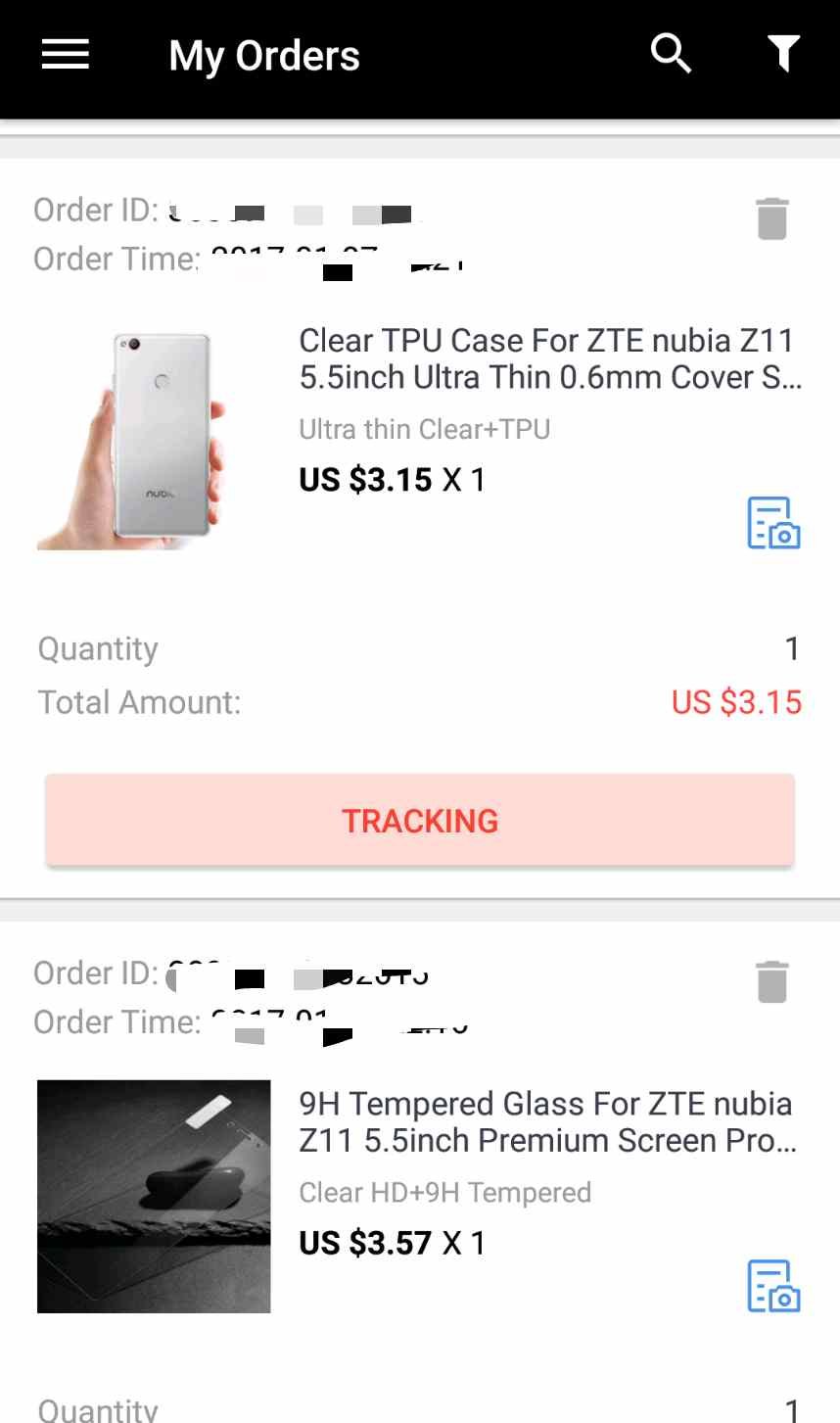 If you are now clear and ready to shop from these websites, just go ahead and signup with your email address to start your Global shopping Experience.
Points to follow to safely shop from Aliexpress or Bangood
1. Selecting the correct Seller
This is the important guideline you should follow to have your shopping experience an easy process. Even if you happen to get a very good deal in a product but the seller is not good, you will have difficulties in communicating, tracking or for basic queries. A highly rated seller is the easy way to find the trustworthy seller as well. This will also prevent any doubts about the authenticity of the product. Check below the rating of the seller in this product which I purchased.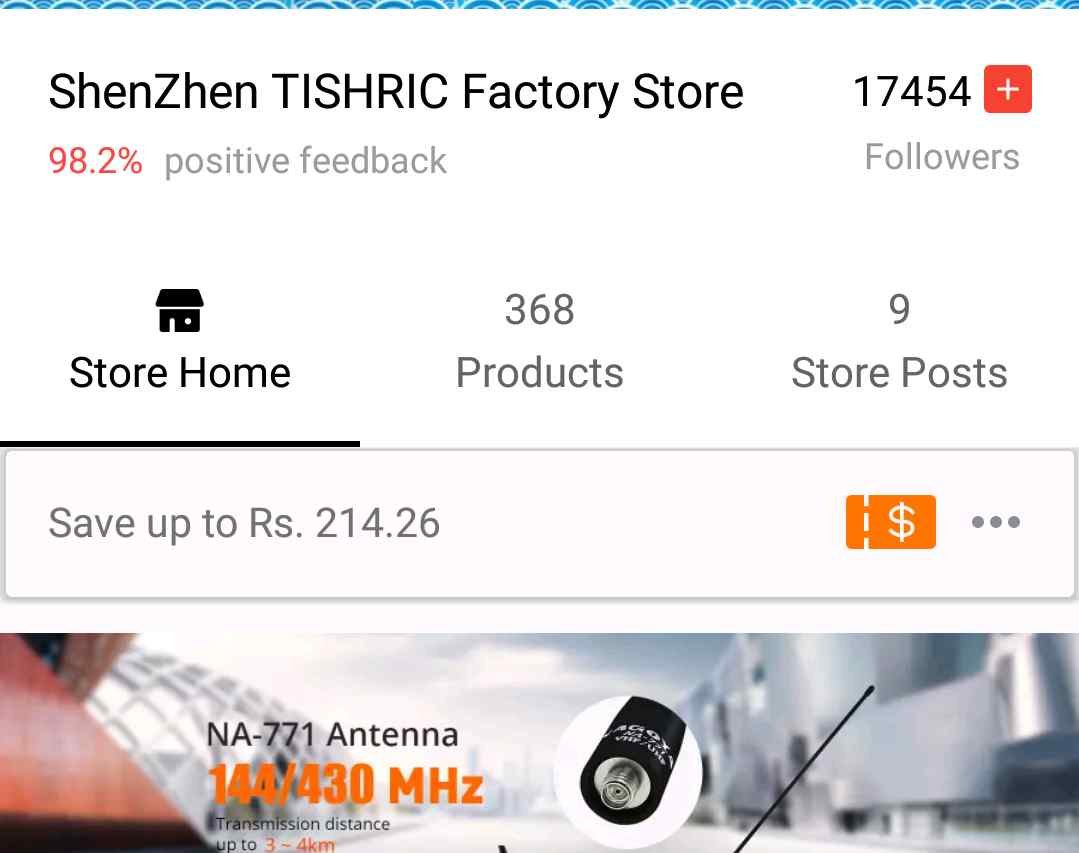 2. Customer Reviews are the ultimate decision maker
You will always want real customer reviews for any product which you are planning to purchase. An original customer review will help in creating a high trustworthiness in a product. You just need to be careful and avoid paid or biased reviews. Some tips to achieve this:
Check for number of actual written reviews
Review with product pictures or videos
The language of the review should be specific and not be general
If possible, country-specific review
I scanned these reviews before I decided to purchase this product sold by the seller
3. Shipping Charge and Time is taken for delivery.
These factors are kind of specific to the individual shoppers and their need for the products. In both Aliexpress and Banggood, the products are with and without shipping charge. One seller could charge you for shipping and send you an item within 2 weeks but another seller could give you zero shipping charge but take 2 months to ship.
So as mentioned earlier, if you want an item soon one should be ready to spend an extra amount else you can select free shipping and be prepared to wait.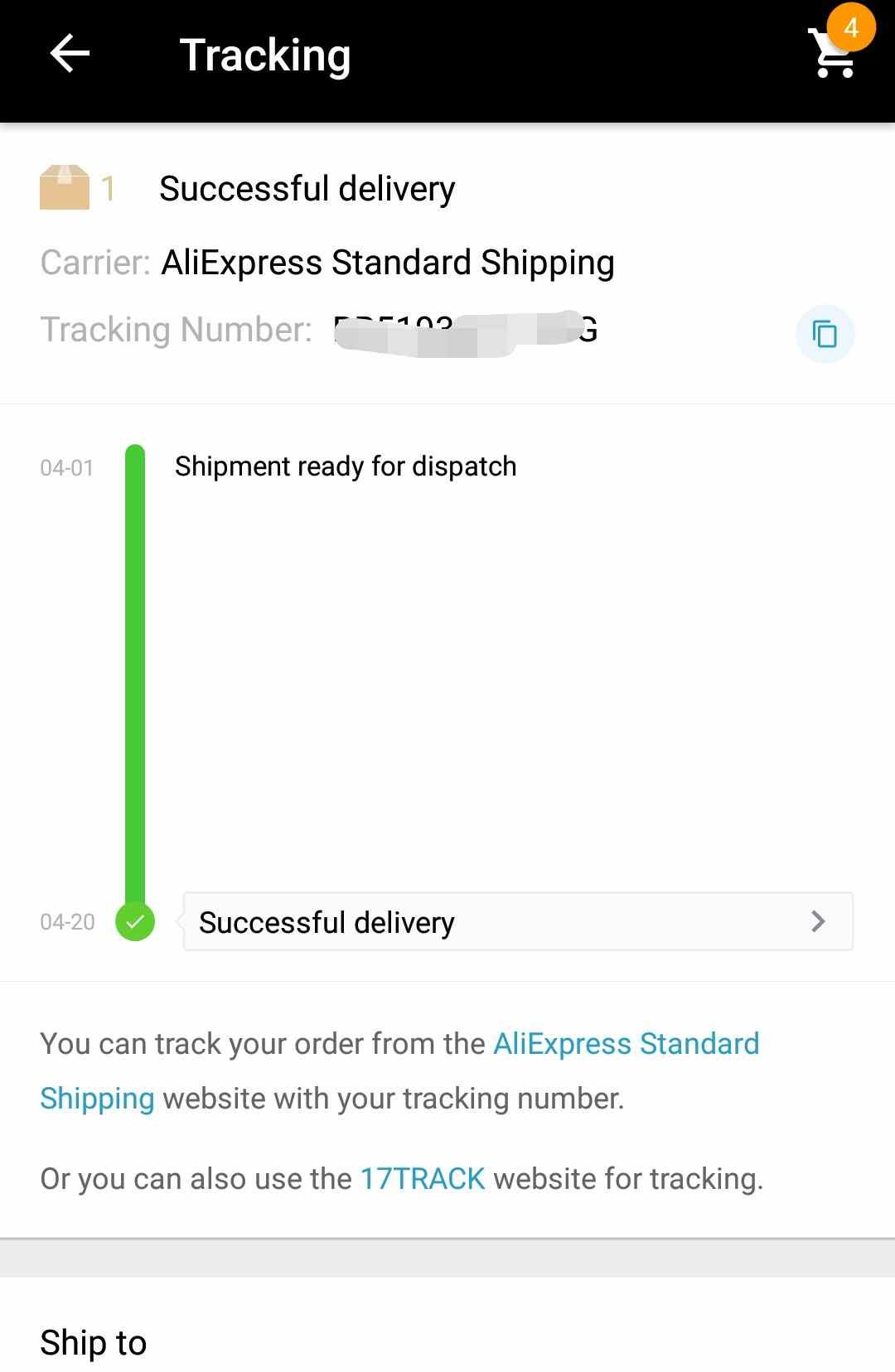 For casual shopper, try to avoid buying high-cost items and fragile items. Though the number of products to buy in both Aliexpress and banggood are almost limitless, in my opinion, it's better not to purchase items over Rs 3,000. One reason for this is the customer charge which incurs when you receive the item and sometimes the difficulties you may encounter to retrieve the product if it gets stuck in custom's office.
In my case, when I bought a mechanical keyboard ( cost Rs 2,400 in INR ) I was charged Rs 600 as customs fee. And then if you are buying any fragile items, then there is a good chance it may get damaged during the transport.
Also Read: Is Amazon Prime Subscription worth it? What all benefits and services you'll get? Check it out here
Points to consider before shopping from Aliexpress and Banggood
At the start of the article, we have promised that both Aliexpress and Banggood are a legitimate website so you can trust before placing an order. However, below are some factors which you may want to check before taking the plunge.
1. Shipment may get lost
Though the majority of the time, the products you order will reach you (even if late) there are times when your product gets lost or stuck in transit. The bad part is we don't even know where exactly the product it and would not be sure whether it will even reach you.
Check out one of my order's tracking history below. This product didn't reach me even after the extended timeline. However, the good thing is Aliexpree and Banggood provides the coverage and mediates between you and the seller.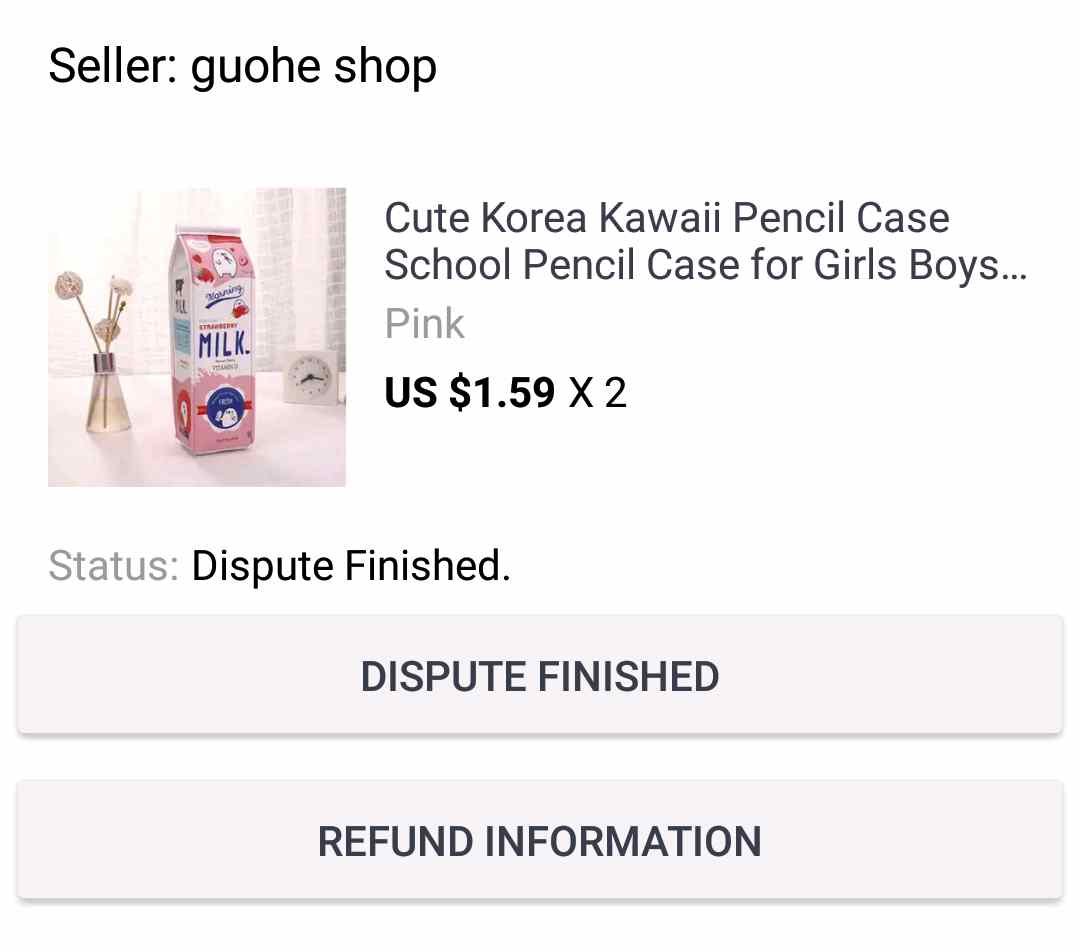 You can open a dispute with the seller if an item didn't arrive within the mentioned extended deadline. If you had chosen a good seller, he will most probably acknowledge the dispute and pay back your money.
Though this customer protection feature is good, you may have to go through the dispute process, lose time on waiting for the product and will not receive it when there is no mistake from your end.
2. Damaged product
In my opinion, the real headache for you is when you get a damaged product. The seller will be informed once the product is received. If the received product is damaged, since you are dealing with an international order the return process is not very simple.
First, you have to raise a dispute and give proof to the seller ( pictures or videos ) on damaged product. Then based on the authenticity the seller can either accept or reject it. The seller could say it was damaged on transport and it may not be covered for a refund, else he may request to return the item ( you have to go through the trouble of packing and sending the item to China !!).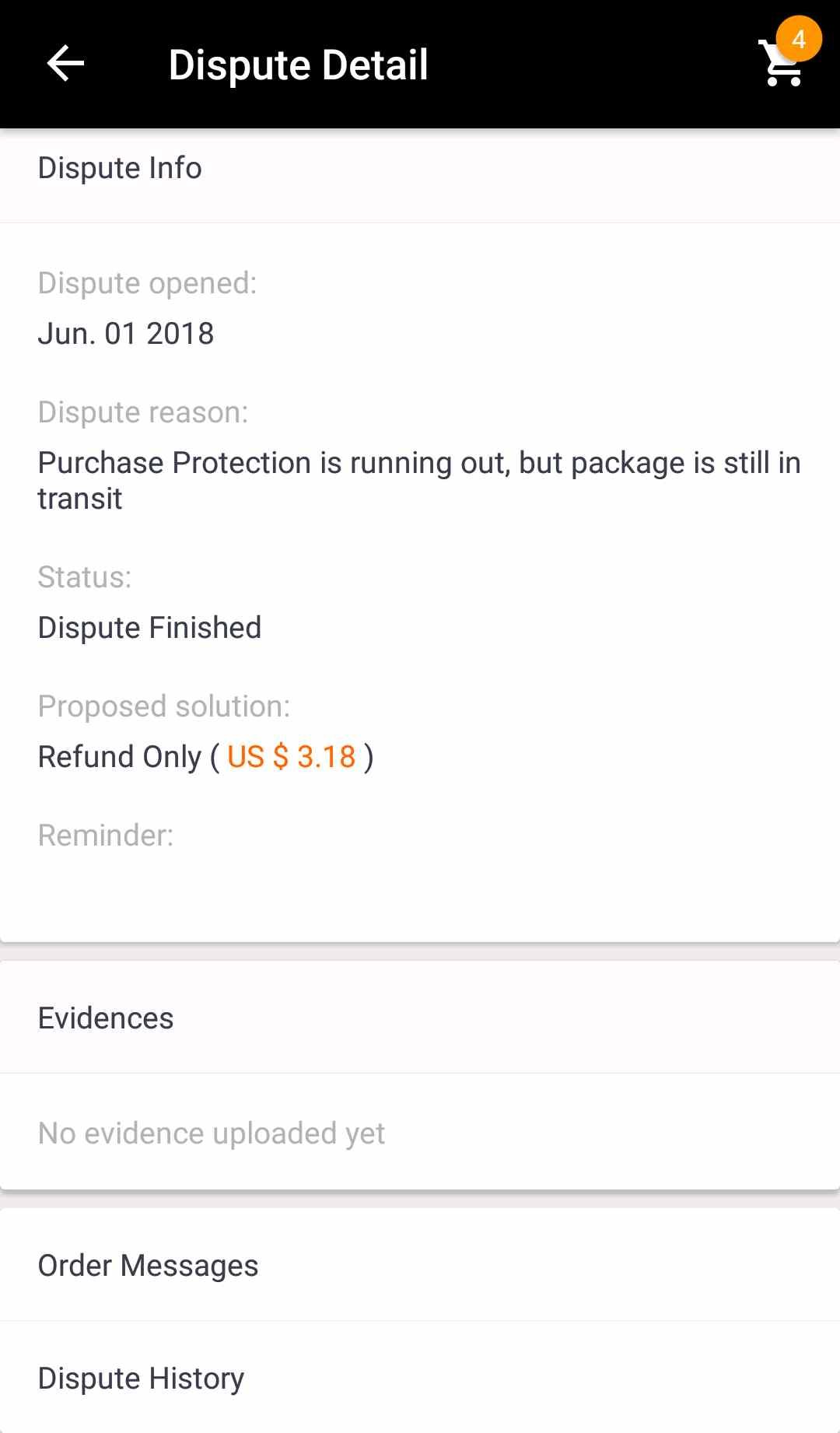 Though I have not personally got damaged item, it will be a tiresome work to follow on disputes, send back products etc. However, if you are fine with this it is alwaysadvised to make a video about your unboxing the package to make sure to have a proof and send it to the seller for easy dispute resolution process.
Why shop from Aliexpress and Banggood
Bothe Aliexpress and banggood value their overseas customer very much and it is one of the important aspects of their success. So though, there are minor reasons why you should think twice before trying to buy from these websites, there are other good reasons why one should buy from one of them.
Low cost and quality products
The main reason for you to try these websites are low cost on products and also the availability of some items which you may not get in your country locally. If you follow all the tips we have provided, then the shopping experience will be similar to Flipkart or Amazon BUT just a long waiting period!
If you constantly check on the daily offers or ondeals like the Mi Band 3 for just $26 in these websites, you can easily get products at cheaper prices like how I bought Xiaomi Yeelight at the lowest possible price as explained at the start of this guide.
Customer Protection & Support is brilliant
In both the websites, the customer protection policy is very strong and there are various ways on how one can raise a concern or dispute in case of any issues in your order. They have 24×7 online support, phone support and an In-App Ticket system for each of the order items for you to easily raise the concern. All these systems are responsive and fast making your shopping experience a breeze.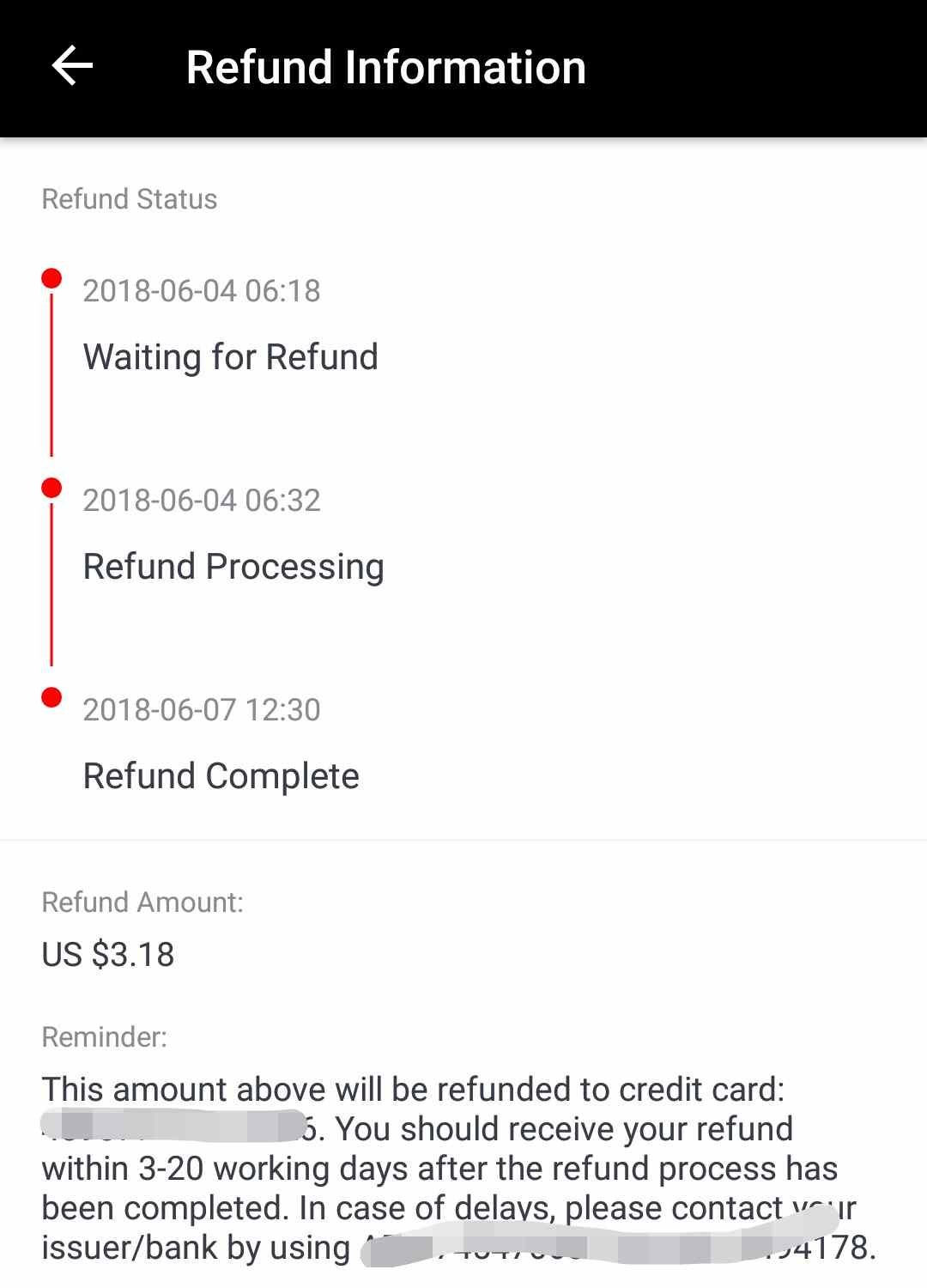 Secure Payment services
For international orders, the preferred payment mode is a credit card whose details are encrypted and secured. So you don't need to worry about your card details getting exposed. On top of this, Aliexpress also support Debit cards of some banks in India which is more popular thereby not having a restriction.
Best deals currently ongoing in Banggood.com
Get BlitzWolf 1000mAh Dual USB Lithium Battery with Wireless Chargerat only $19.99 – Use Code19WP1
Original Xiaomi Dynamic Driver+Cermics Driver Shallow In-ear-Wired Earphoneat only $11.99 ( Rs 780 )– Use Codef4e81c
*not available in India
Original Xiaomi Hybrid Pro Three Drivers Graphene Earphone at only $20.99 ( Rs 1,400 ) – Use CodeHybridP
*this one cost Rs 2000 in India
So, to conclude its very safe and easy to shop in Aliexpress and Banggood provided the above points are followed. One can explore new and unique products in different categories of your choice on these websites.
If you like this guide, please don't forget to Share it with your Friends and also Subscribe to our News Letter to get the latest updates on Tech, Tips and How to Do Guides!