Google has collaborated with Cybercrime Support Network to come up with a new initiative to combat and prevent internet fraud with the new 'Scam Spotter Program'. In times of COVID-19 pandemic, there are been significant rise in the number of scams online since people are relying on the internet for most of their needs. This is taken as advantage by the online scammers and are trying to exploit the common public.
Google Scam Spotter Program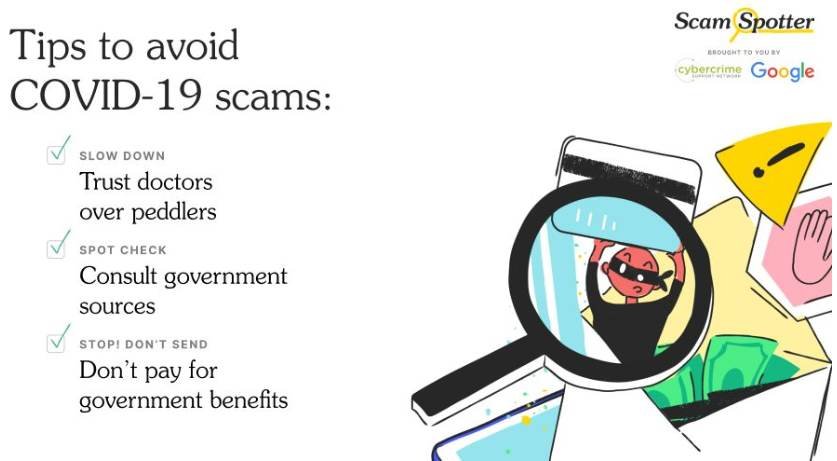 Also Read: HBO Max App Launched for Android Platform with 10,000 hours of premium content
Google's Scam Spotter Program will help to addressing the scams by educating people with the ways and methods one needs to follow to avoid being a victim. As per, Google's VP and Chief Internet Evangelist Vint Cerf noted that there have high record of scam reports in recent months, and according to the Federal Trade Commission (FTC), $1.9 billion were lost to scams just in 2019.
All details of the program can be found at ScamSpotter.org. The Google VP advises that we all share the website with friends and family members, especially with seniors who research have shown lose the most from scams.
The program's teachings revolve around three simple rules to consider when dealing with a suspicious email, phone call or message:
Slow it down: Are they telling you it's urgent? Take your time and ask questions to avoid being rushed into a bad situation.
Spot check: Are they claiming to be from a specific institution? Do your own research to double-check the details you're getting.
Stop! Don't send: Are they asking you to go to the store and get gift cards? If you think a payment feels fishy, it probably is.