Welcome to the only guide you need to choose the best video editing software for PC and smarphone. Video editing software has become common among all, irrespective of a person's profession, mainly due to the huge growth in Youtubers, Movie makers etc. So to turn your bits of videos into a real view-able and attractive multimedia content, a good Video editing software is a must and in this post we will help you find the correct one based on your needs.
To make your life easier, we'll highlight the finest features of each of the software and advise you on the go-to software based on platform and also on price. On top of this, we have also hand-picked the top Video Editor App for both Android and iOS to make this guide complete. With no further due, let's jump into the list of best video editing software for PC and smartphones.
Best Video Editor Software for PC
Corel VideoStudio Ultimate X10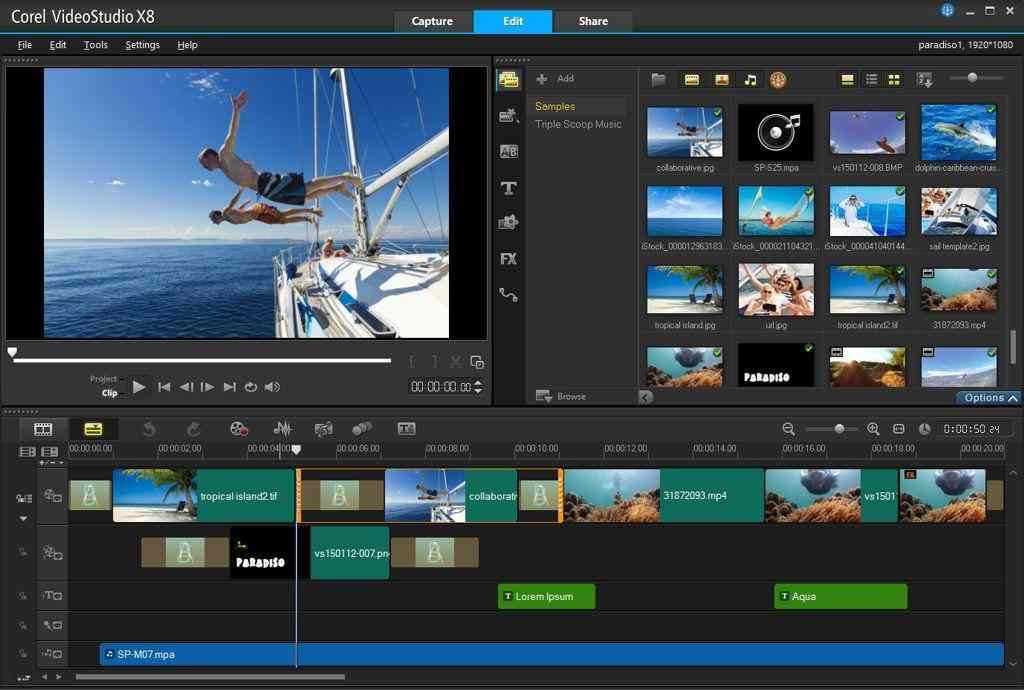 For a beginner or if you are someone who is getting started with Video editing then Corel VideoStudio Ultimate X10 is your best option. The simple interface will help in starters understand the product easily and learn the process easily. All the features and settings are presented in a easily understandable manner, making your video editing process easy. It also offers multi-cam editing, 4K video, 360-degree VR video support as well. At an relatively cheap price, Corel VideoStudio is the best choice for amateurs.
Ease of use and simple interface for starters
Good set of features at this price
Easy learning curve
Not ideal for Experienced users
Adobe Premier Pro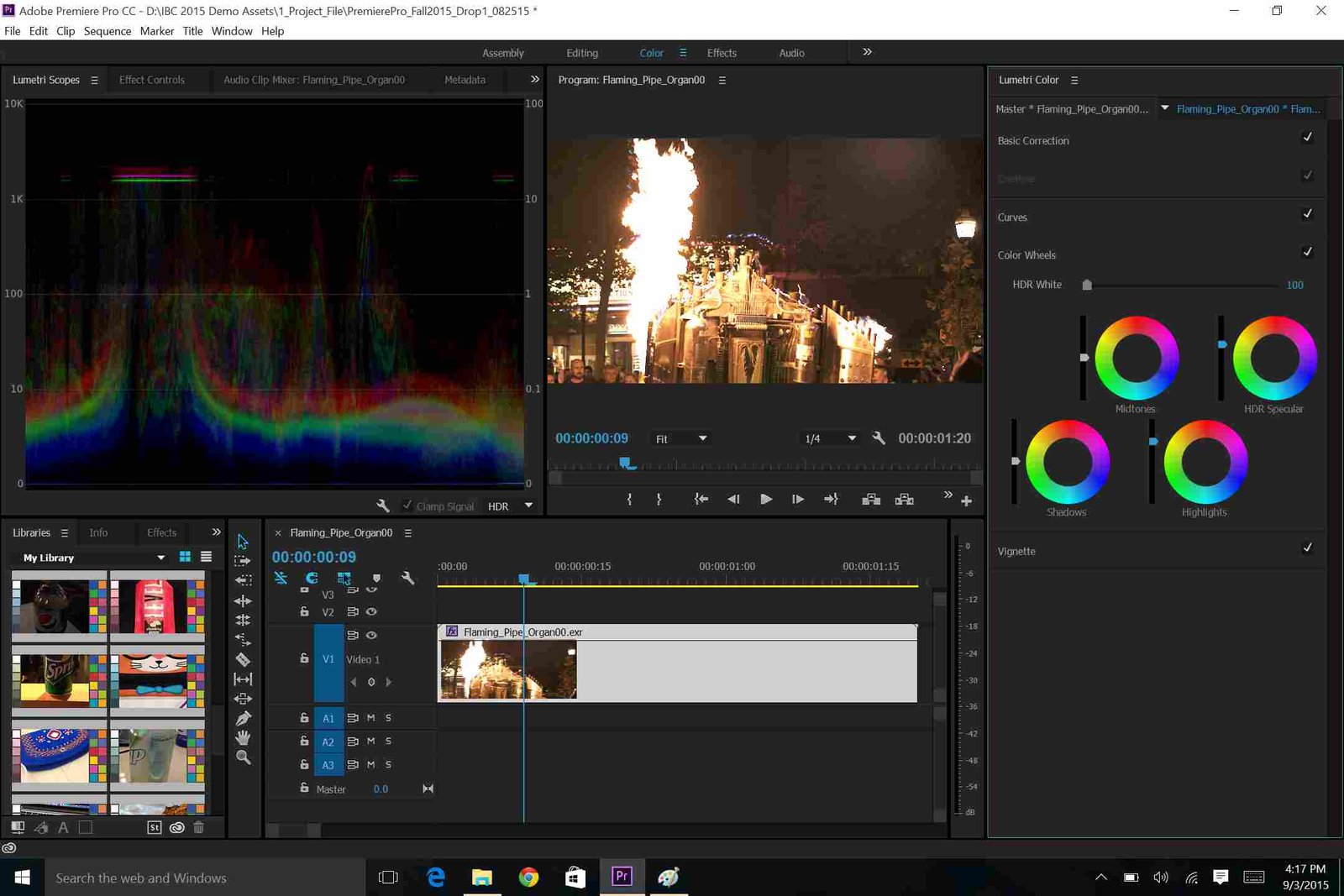 Adobe Premier Pro is the best industry standard video editing software that's currently present, period. For professionals and experienced users, it is the go to product. Though priced on the higher side, the huge amount of features and ability to handle any amount of videos make it the worth every penny. So, if your work demands high end video editing tasks especially on Windows, your only option is Adobe Premier Pro. Only thing to be considered is the price and the editing machine should be configured accordingly with high-end specifications.
Excellent features and function
Industry standard product for video editing especially for windows
Required high-spec'd system and cost if higher
Final Cut Pro X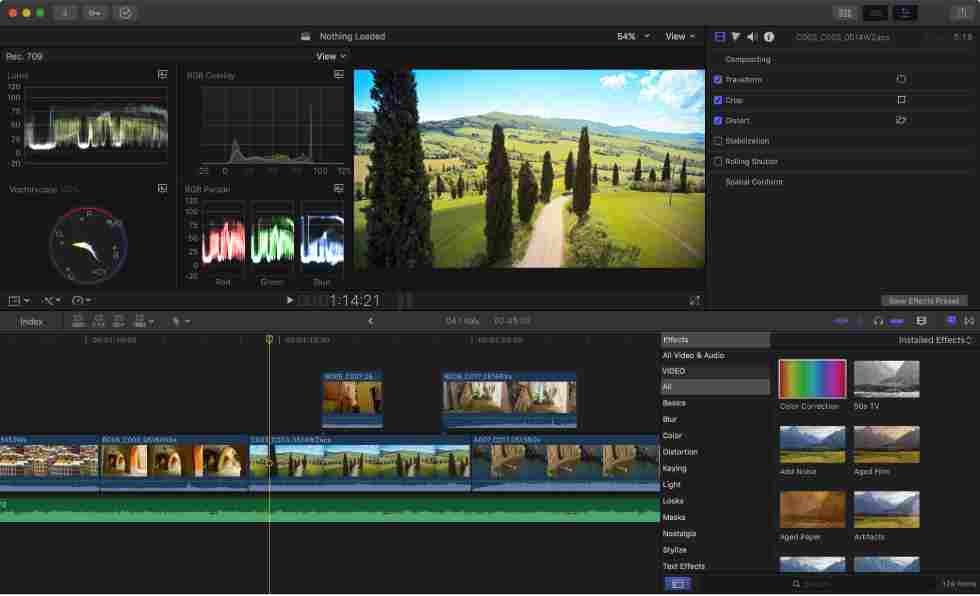 To make it short, if Adobe Premier Pro is the best video editing software for Windows then Final Cut Pro X is for Apple. If you are an Apple user and owns Mac, then just go for it. With truck load of features and exemplary performance on the macOS, it's a beast in making your video. With brilliant interface and key features like multi-cam editing and intelligent color balancing , there is no dearth of functions. The software is expensive in price but there is free 30-day trail so that you can try and check if it suits the requirement.
Best and recommended software for Apple users
Powerful editor with fast video rendering
Connected with iTunes and iPhotos in your system
Cyberlink Power Editor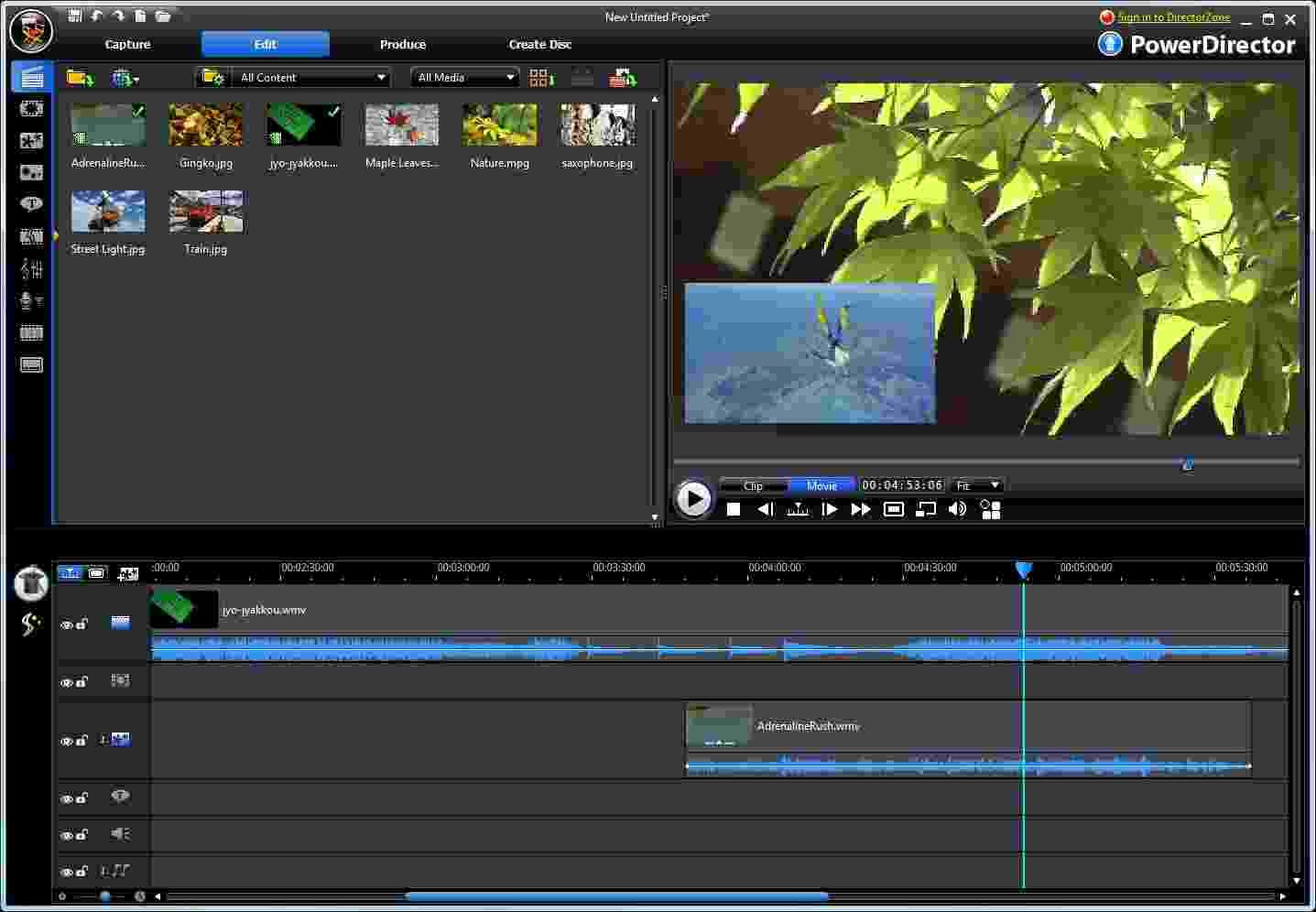 Cyberlink Power Editor is renowned as the Video Editor Software for Pro and experienced users. The statement is validated when you look at the interface and setup. The reason for the complete interface and settings are to produce high quality video content. The 100-track timeline helps you deliver professional video using features like multitudes of stabilization and video correction tools, motion tracking and multi-cam editing.
Powerful tool with advanced features
Less expensive compared to other Pro Software
Steep learning curve
Not suitable for beginners
Lightworks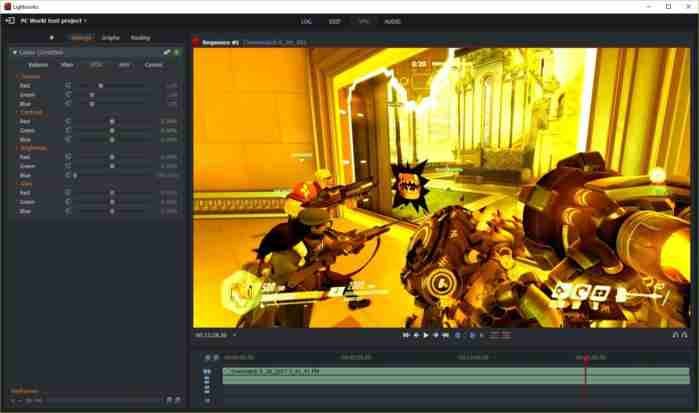 So if you want a great video editing software with exceptionally quality and features but want it for free, go for Light works. This is the best free Video editing software out there with almost most Pro features present. The interface is easy to navigate and there are plenty of tutorials for you to get started. The main restriction of the Free version is that you can only export up to 720p resolution video output.
Great application with powerful performance
Multiple Platforms availability
Most Pro features for Free
Enormous tutorial videos for easy learning
These are best video editing software you can check out and try based on your requirement and platform. Apart from these , for Free version you can also look atDaVinci Resolve which specializes in color correction and audio editing.
Best Video Editor Software for Android ( App )
Power Director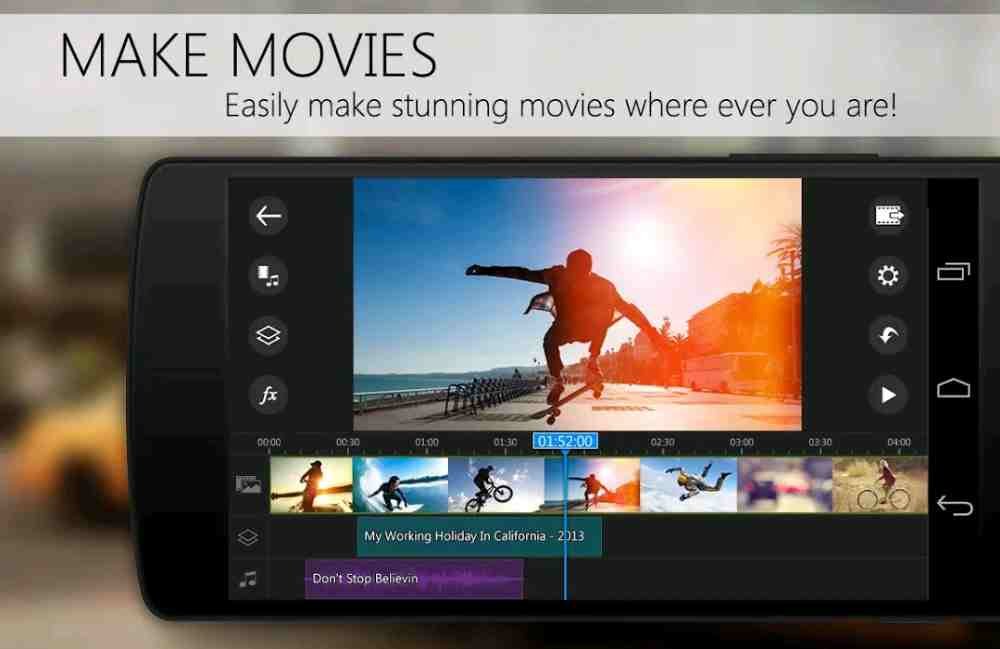 Power Director is feature rich and powerful video editor for Android. It comes as Free App with premium for getting advanced features. The app includes features like slow motion, reverse video,4K support etc. Apart from the App comes built-in add-ons like video effects, unique transitions, FX effects and custom voice/audio track. If you do serious video editing in phone, go for this App.
Kine Master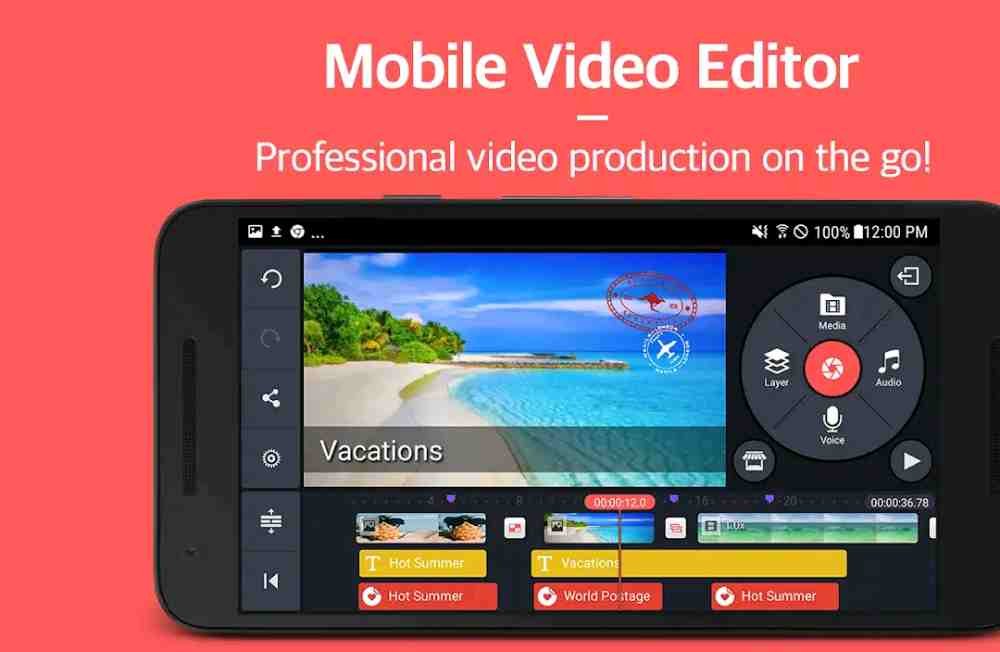 This yet another popular Mobile video editing App. Compared to Power Director, this App is more user friendly and popular among the users. With simple workable interface, easy learning curve and tons of features, Kine Master is good choice for casual video editors and infrequent content creators. The base App is free but you need to purchase for specific features and add-ons.
Also Read:Check the Best Antivirus Software for PC and Smartphone to protect your device
Best Video Editor Software for iOS ( App )
iMovie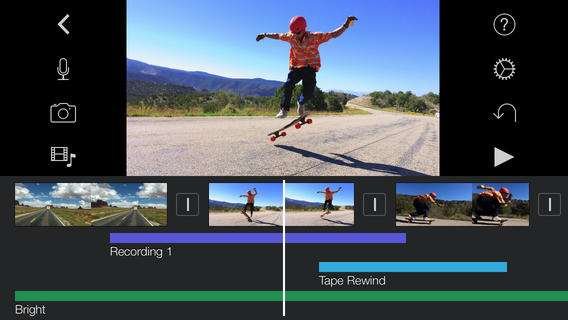 Being Apple's inbuilt video editing app for iOS, naturally it is one of the best option out there for Apple ecosystem. iMovie is fun little app where you can create quick and cool videos using the inbuilt features and functions. It supports 4K support and direct Youtube upload feature. This App is the best for any beginners and casual content creators. Finally, it comes FREE.
Lumafusion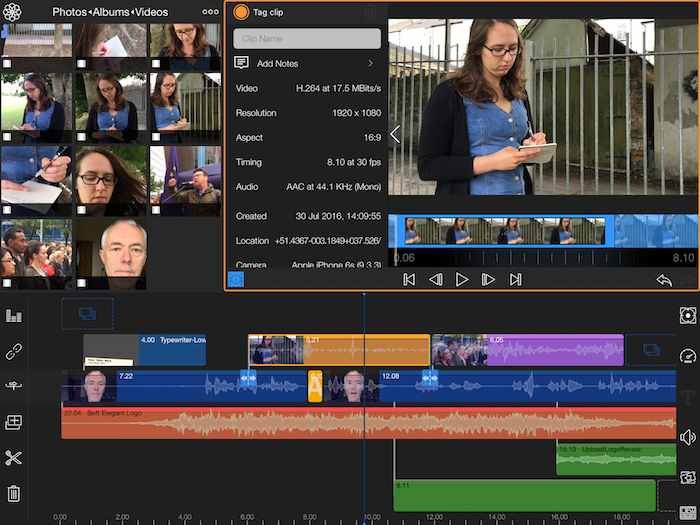 iMovie being the App for casual content creator, for serious and pro users you have Lumafusion. For creating professional videos in iOS, Lumafusion is your best bet which comes feature-packed. Using the powerful Apple chips powerfully, the app has integrated many advanced settings like ripple and slip editing, the ability to shuttle or mark in/out points from the source viewer, live audio mixing in it. The interface is also illegally layered out for easy working. The App is priced at $19.99 and its worth every penny.
These are some of the best Video Editing Software for PC and smartphones currently available. Choose the best one based on your requirements. Also, let us know what you think about our curated list of Video editors and if we had missed any good ones, feel free to mention the same in the comment below.
If you found this extensive guide useful, please share the article to your friends and alsoSubscribe to our Daily News Letterto get latest Tech updates and useful articles like these right into your mailbox.