Virtual Private Network are tools to overcome the limitations of your browsing the internet. Now a days, there are many online websites, social networks, forums which are locked to specific regions. This also extends to many type of online services which will be available for only specific countries.
To overcome this and break this barrier, we use VPN Software. Here, we have listed down the best VPN Software for PC and Smartphones which you can easily download and start using it.
So before listing down the 5 Best VPN Software in India for PC and Smartphones, let's first quickly understand what is an VPN and why we need it
1.

Why need VPN Software

To explain let me take an example. There is an online music service called Spotify in U.S and other prominent countries across the world. Spotify service is currently not launched in India (however it will come very soon). So if you happen to visit the Spotify website or try downloading the mobile app of Spotify and then launch the service. Following will happen in case of below scenarios.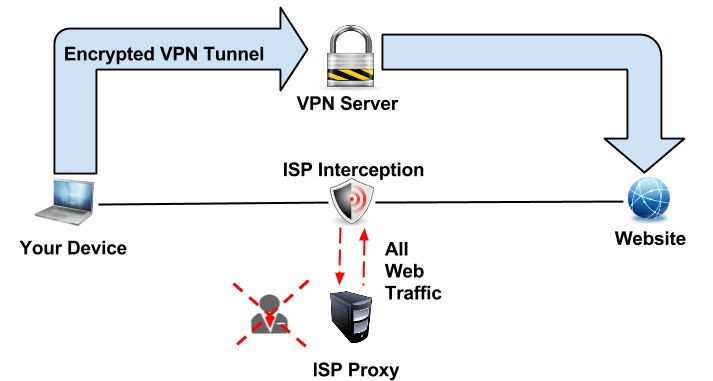 Scenario 1 – Without VPN
After launching, you will get an Error message stating that 'Spotify is currently not available in your country' and the application closes
Scenario 2 – With VPN
The app opens without any issue and you can access the services provided by the application without any issues.
I hope with this little example, you got a decent understanding about VPN. So to sum up, in todays connected world its necessary that one should have a good VPN software solution to make sure he/she is truly connected online. With that, let's jump to the list of Best VPN software.
2.

Best VPN Software in India for PC
ExpressVPN
One of the fastest & secured VPN for your PC with maximum number of servers and IP addresses availability. ExpressVPN has great coverage and gives good performance while using it. This makes us believe that VPN layer is actually not present, the speed is that much.
Another important aspect of VPN software is security which ExpressVPN delivers in terms of protocols, and strong encryption. Being the best option, it is also priced higher and comes with monthly/annual subscription. However, there is no free plan or trail plan options.
Easy to use and intuitive interface
Super-fast speed and high performance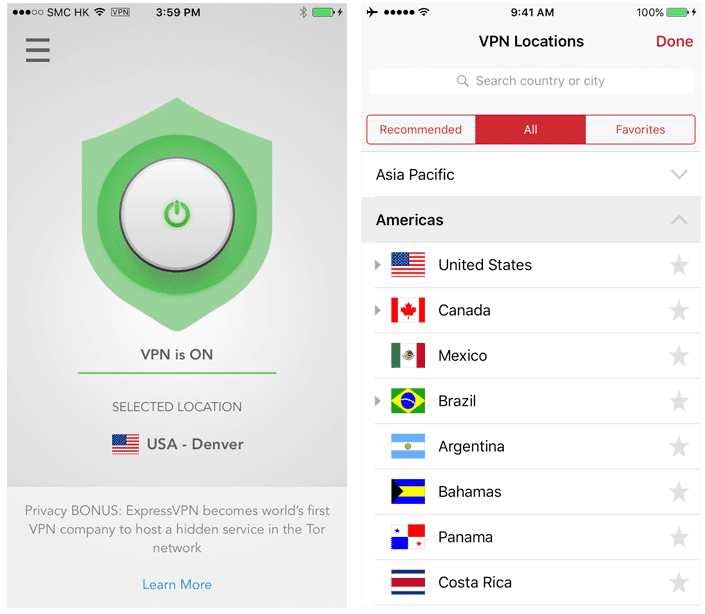 Also Read:Best AntiVirus Software you need to protect your system from threats in India
NordVPN
NordVPN is one of the established VPN service provider which comes with several features like 'Double VPN', P2P-friendly, 'zero logs' policy etc. The client is easy-to-use, featuring a compact interface that has all the essentials to provide a good performance.
The pricing of the VPN software is moderately priced and 3-Year plan is value for money option.
Double Data Encryption
Secured and encrypted traffic
Above-average performance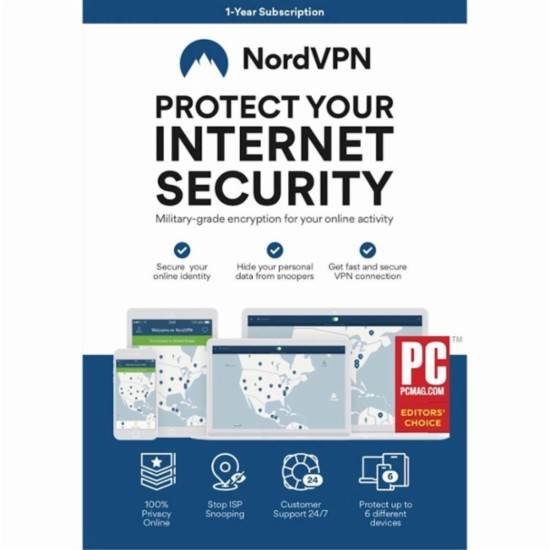 IPVanish
If you are planning to use VPN primarily for accessing torrent websites and P2P traffic, then IPVanish is the best option. The VPN supports up to 10 devices and offer many basic and advanced settings. The software provides adequate protection with 256-bit encryption over PPTP and L2TP protocols.
The software price is bit on the higher side but comes with 7-day money back guarantee across all pricing plans.
Overall Client and features
Spectacular performance and connectivity
VyprVPN
VyprVPN is one of the finest options if you are looking for a VPN at a budget price. The application shows a graphical readout of real-time data use and connection settings in its interface. The VPN has worldwide server network and has numerous servers to give faster connectivity.
The security aspect is taken care of multiple protocols of encryption. One negative point is the logging policy where your real IP address, VyprVPN address, and connection logs are stored for up to 30 days.
Easy-to-Use Apps for Every Device
Chameleon technology to prevent DPI, VPN blocking and throttling
NAT Firewall for Additional Security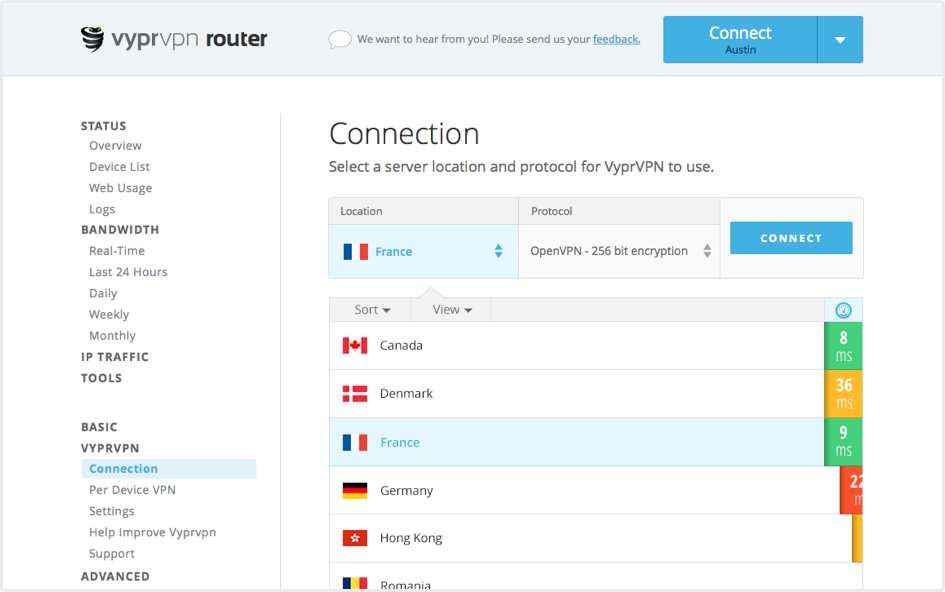 HotSpot Shield
HotSpot Shield is a simple and basic VPN software which offers neat performance. Though there are no extra or advanced features, the application performs its job aptly without any issues. The privacy factor is taken care by deleting data during the end of VPN session.
The pricing for HotSpot Shield is quite affordable and 2-year plan is the best of the lot.
User Friendly privacy policy
Fast speeds and connectivity
Affordable pricing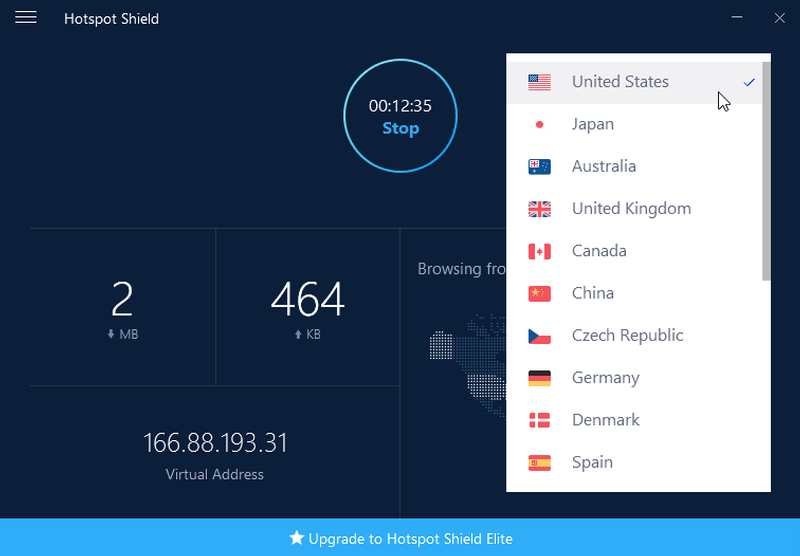 Also Read :5 Best GST Accounting and Billing Software for Business in India
3.

Best VPN Software in India for Smartphone
ExpressVPN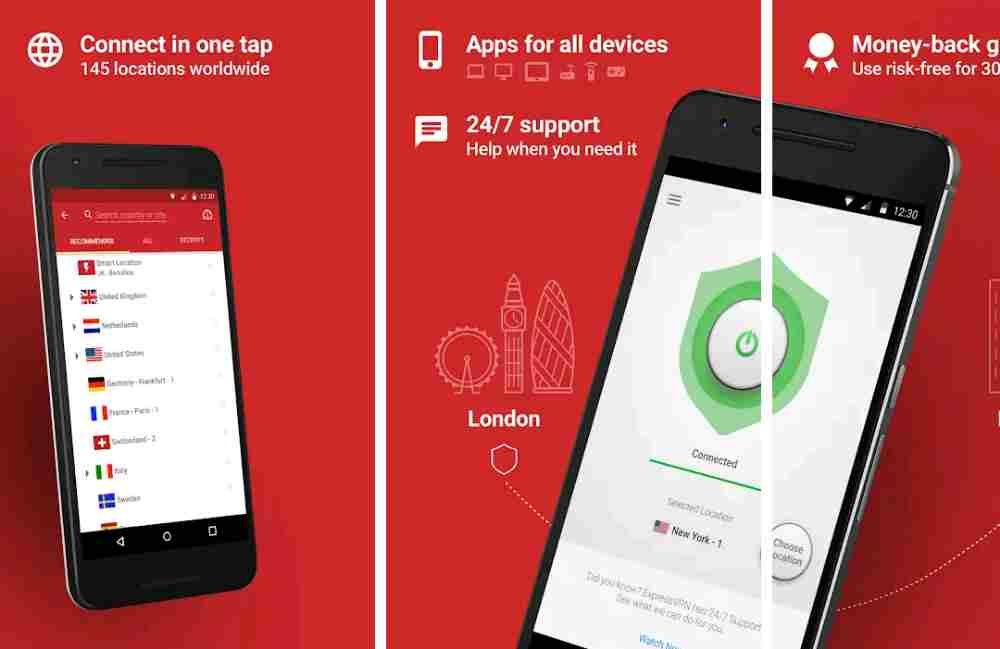 ExpressVPN is also the best choice when it comes to mobile platforms like PC. Almost all the features present in desktop version is present in smartphones as well.
The application is offered as a package for desktop, smartphone and tablet versions. With spectacular speed, fast connectivity and advanced features, Express VPN is the go to option.
TorGuard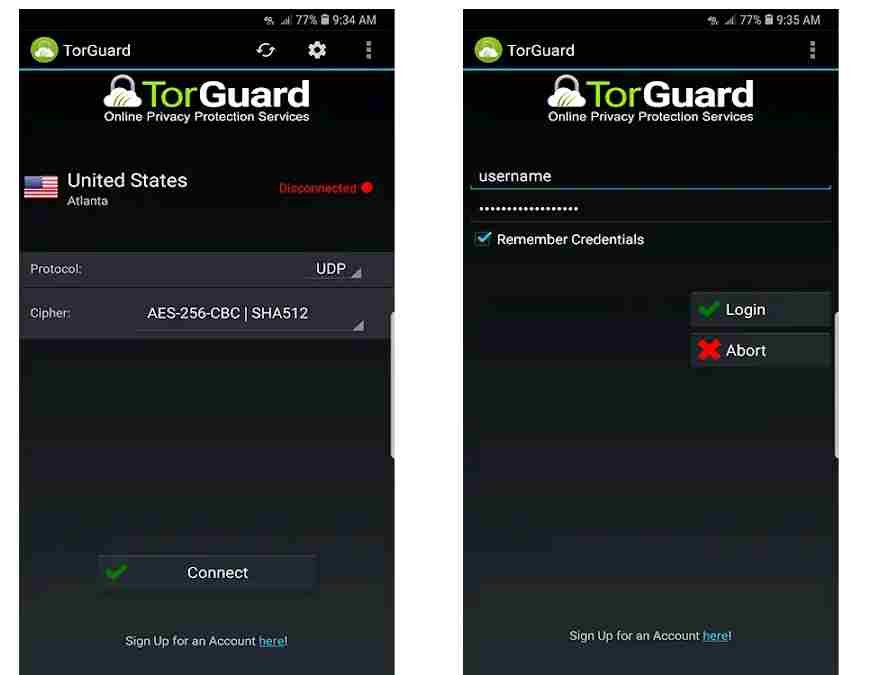 TorGuard VPN for mobile is an extension of the desktop version where one need to have account from torguard.net. The reason for this VPN service is for easy one-click access, simultaneous connections up to 5 devices, unlimited bandwidth and speeds.
Apart from this the app gives you access to 3000+ anonymous VPN's over 50 countries and full encryption downloads / browsing. With little as $4,99 / month, you can easily unblock censorship anywhere in the world.
TunnelBear VPN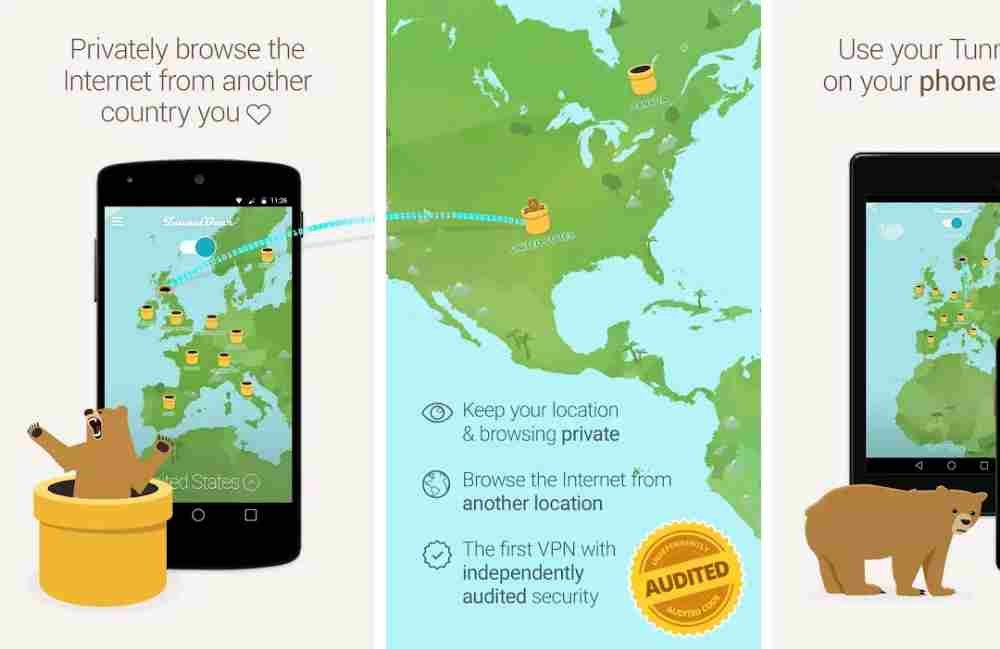 TunnelBear VPN is one of the popular VPN service for mobile platform and it comes as FREE! It is a really simple app that encrypts your web browsers and data which lets you access your favorite websites without any barrier.
TunnelBear is proud with its trust factor and claims that it's the only VPN service in the world that has been independently audited by a 3rdparty. The App is free for 500MB of browsing data every month, post which you can purchase premiums plans based on your needs.
Psiphon Pro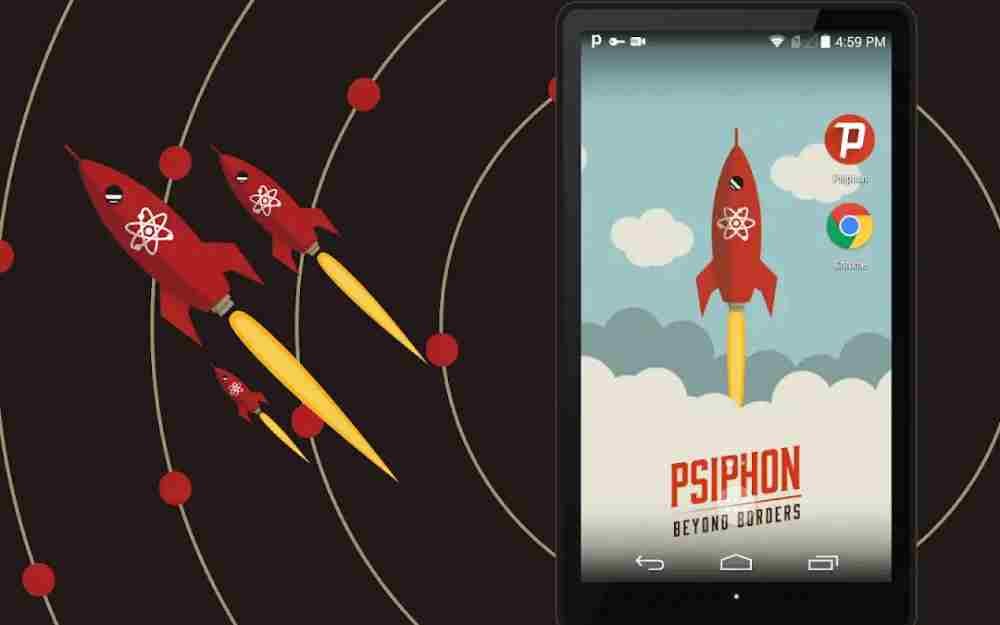 Another light weight, effective VPN app is the Psiphon Pro. It has global network featuring thousands of serves to keep you connected all times and secures your connection using private tunnel between you and the internet.
The Psiphon is free to use without any registration and if you want advanced settings and removal of ads then go for Psiphon Pro with a small premium. It's worth it, go for it.
Also Read:Best Free To-do List Tools online for increasing your productivity
NordVPN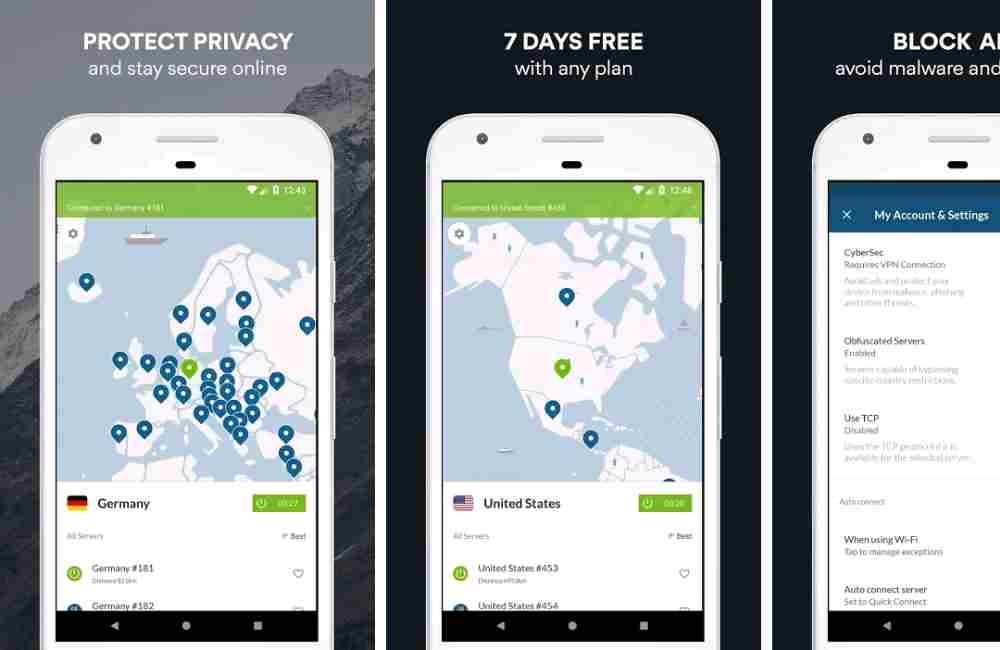 NordVPN completes our list of best VPN service for mobile platform. Extending its best offering in desktop, you get the same amazing performance, speed connection to the mobile platform as well.
The VPN app comes with Adblocker functionality, Double VPN, anti-DDoS servers and unlimited VPN bandwidth with up to 6 connections under 1 account. The App is free to 7-day trail so you can check its performance and then decide to purchase it.
4.

Editor's Choice – Best VPN Software in India for PC and Smartphone

In case, if you are still confused on deciding the correct VPN software after checking all these recommendations. Click below for the Editor's choice.

Best VPN software for smartphone

So go ahead and download the VPN service which is fit for your PC and smartphones after checking the list of Best VPN Software and Apps mentioned above. Let us know your thoughts on the list in the comments below.

Share this highly useful list to your friends to help them and Subscribe to our Daily News Letter to receive timely Tech updates and great buying guide like this.