ASUS has entered a new market with the launch of four new Chromebooks. These feature touch and non-touch versions, and I'm delighted about them because they're a 'need of the hour'. They're a 'need of the hour,' in my opinion, because the way we work and study has changed.
Today's classes are entirely WFH/online, which is why Chromebooks are so beneficial. When purchasing a mid-range laptop for everyday use, expect to invest around Rs 30-40K. Because Windows OS is bulky, laptops under this price are frequently underpowered and slow.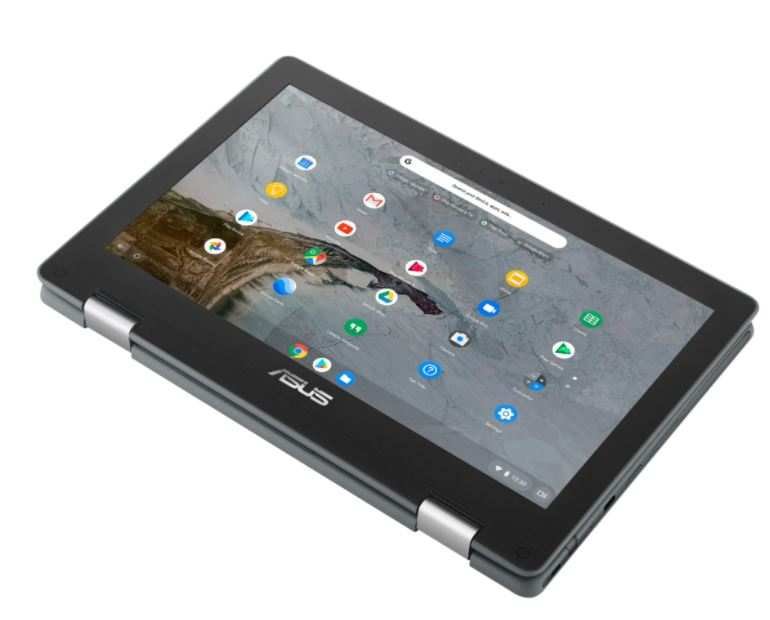 What are the benefits of buying Asus Chromebook
These Chromebooks range in price from Rs 17K to Rs 25K, depending on configuration and screen quality. These Chromebooks are designed for certain tasks, such as using a webcam for online classes and typing on a keyboard.
Elderly individuals who have grown up with smartphones find Android to be extremely simple to use, and the ChromeOS experience is quite comparable to Android in that you can install Android apps and the experience is very similar to that of an Android smartphone. Working professionals, as well as housewives, can utilize it to watch recipe/tutorial videos.
The battery on the Chromebook is good (up to 8 to 10 hours) and you can use it all day on a single charge. It also has a Type C connector for charging.
These Chromebooks come with a complete keyboard, and there aren't many nice tablets in the Rs 18-25K range. This is a laptop for kids, with large bezels since they wanted to incorporate a keyboard and a touchpad. As a result, it can be used as a tablet or a laptop.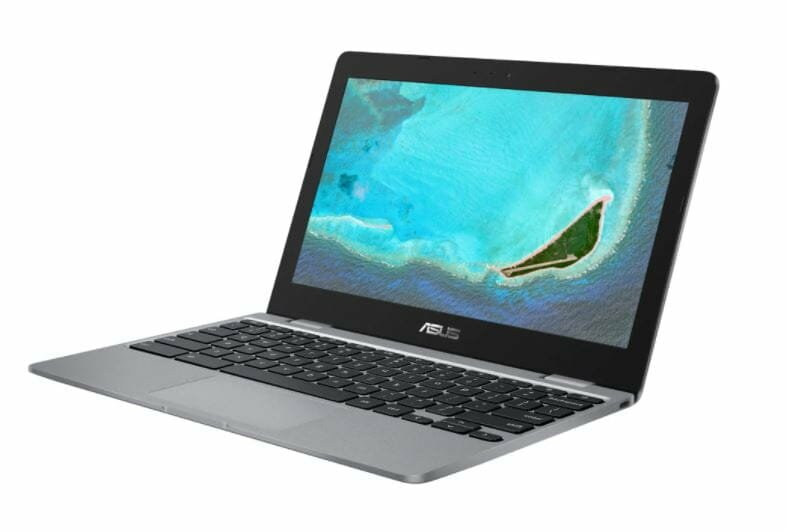 Features of Asus Chromebook
1. ASUS boasts military-grade durability, which is both impressive and intriguing. In the ASUS C214 Chromebook, if you keep it folded, you get an extra camera below. ASUS also claims to have tested the hinges' opening and closing 50000 times.
2. They've also been tested if dropped from a height of four feet, indicating that they're tough. ChromeOS does not necessitate the use of a powerful processor or CPU. They're all equipped with an Intel dual-core processor and 4GB of RAM, which should suffice for most tasks.
3. The screen sizes range from 11.6" for children to 15.6" for professionals. It also has touch and non-touch screen options. These Chromebooks are very lightweight and portable, weighing less than 1.5kg. As a result, they are also light.
4. I'm delighted with their build quality and material, especially given how light they are. The Chromebooks' keyboards are also excellent. (This is the C223 model, which costs Rs 18,000.) It contains USB Type A and C ports, a 3.5mm socket, and an SD card slot for storage expansion.
5. When you buy, you get 64GB of built-in storage and a year's worth of Google Drive storage.
6. With ChromeOS, you'll receive regular OTA updates as well as new features.
Asus ChromeBook Series goes on sale from July 22nd via Flipkart
One thing to keep in mind is that these Chromebooks will be useless unless you have access to the internet. With the ChromeOS Explore function, you may get a step-by-step instruction to learn more about ChromeOS.
Overall, ChromeOS is simple to learn and use. If you want to explore/try ChromeOS before buying Chromebooks, there's a link in the description. Bluetooth, Dual Band WiFi, and stereo speakers are included in all of them.
They're in high demand, and they're just like smartphones in terms of ease of use. You can't compare them to laptops because laptops allow you to do a lot more. Keep in mind that you'll always need the internet.
And if you have it, you can use it to entertain children, housewives, and play casual games. If you have any queries about ASUS Chromebooks, feel free to post them in the comments section.