Accounting Software are one of main component of finance for any small or large business. Post GST introduction, where all type of transactions, payments, bills & receivables needs to be tracked and recorded, a good and reliable GST accounting has become mandatory. The best GST accounting software will be able to handle for accounts and keeps track of finance for any scale of business. However, it is important to choose the correct and relevant accounting software based on your business.
A GST software could have tons of features and comes with large size which may not be required for a small business, likewise a simple excel based accounting software cannot handle the huge transactions and billing of a big retail house. To avoid this, we have carefully selected the Best GST Accounting Software in India based on the need and size of the business. This list will definitely help you in selecting the right software for your business.
Best GST Accounting Software
1. Tally ERP 9+
Tally is the most popular business accounting software which is active for more than two decades.The product is local build, it can handle diverse and complex businesses easily. It is a full-fledged GST accounting software which comes with accounting, inventory , payroll, vendor management tools to name a few.
The GST compliance tool comes with inbuilt features to make your job easier. It is the best one-stop solution for small or medium enterprise to handle the various departments in finance. Some of the features given below
Tally ERP 9+ Features
Allows to generate GSTR-1, GSTR-3B and GSTR-4 from within the product itself
Generate e-way bills in cases of purchases made from unregistered dealers
Simplifies business processes such that managing becomes easy and effective
Easily Manage and Generate E-Way Bills Using Tally ERP 9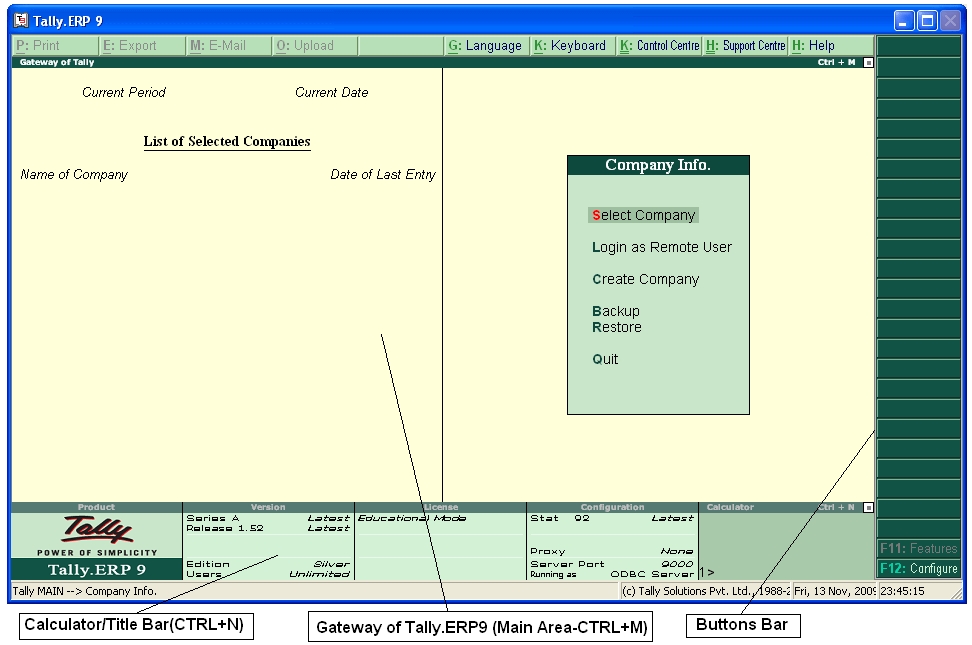 Click Above – Buy From Amazon
2. Marg ERP9+
Marg ERP9+ GST Accounting software is another product from a reputed vendor and it provides quality accounting solutions for small and medium business enterprises. The software can easily handle Manufacturing, Retail and distribution type of businesses. The software comes with great customer support and also has different mobile apps for each of its line of business.
With the inclusion GST compliant features, it's a very modern software where you can easily manage the accounting even on the go. If you are a person who likes the modern interface with host of latest features including mobile apps for managing your billing for your company, go for Marg
Marg ERP9+ Features
Support for managing many companies across multiple currencies and locations
7 Layer backup protection
Mobile Apps with sms and email alerts for notification
Generate reports in any needed format including pdf, excel, csf, rtf, xml formats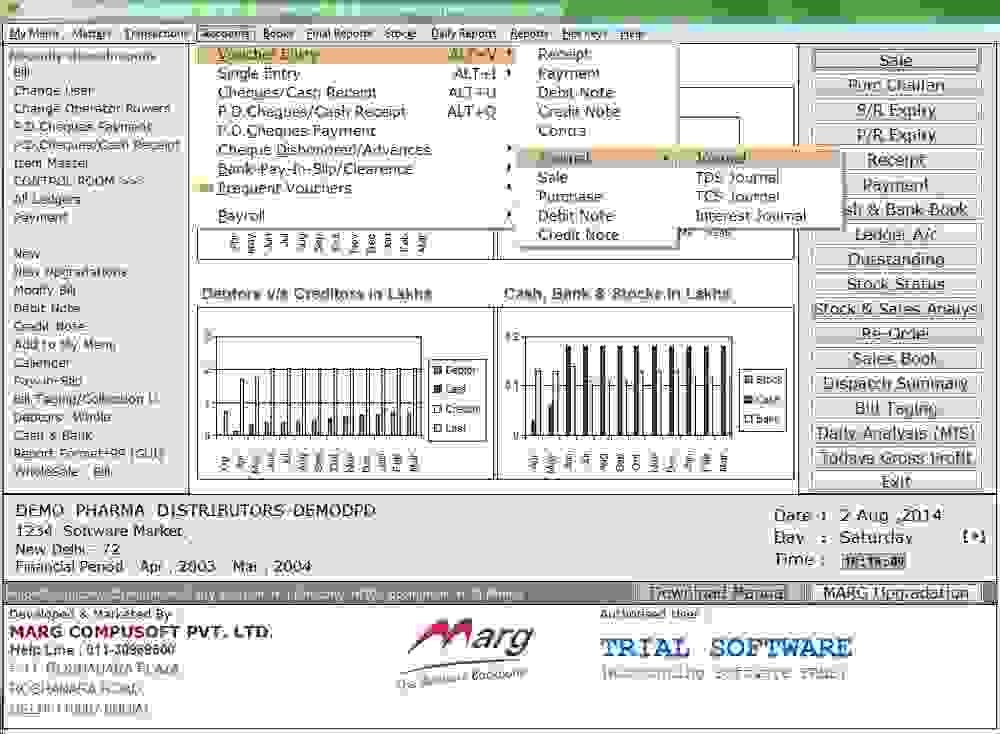 Click Above – Buy From Amazon
Also Read : How to Protect your PC by Buying the Best Antivirus Software for PC in India
3. ZohoBooks
Marg ERP9+ had mobile apps as one of the features to manage your accounting on the go, but the beauty of Zohobooks GST accounting software is a that it's a completely online tool where you don't need to have any specific software installed at your premises. All the accounting needs are taken care online in the cloud and it makes the platform available anywhere and anytime.
Zohobooks supports invoicing, inventory, GST filing, reporting etc.Being an online tool, it is integrated with some Banks like ICIC making the accounting a smooth process. ZohoBooks mobile app let us to all the activities which can be done on its website too. The service being scalable it can support both small and large enterprises easily. If you prefer having all you accounting activity in cloud (online ) , go for ZohoBooks. However, one should make sure the connectivity for 24/7 is a must if you going to opt for this software.
ZohoBooks Features
Set up Zoho Books in minutes and start managing your finances immediately
Very attentive and fast support team to help on your queries
Easily scalable , comes with automated payments and multi-currency invoicing
Highly customization on layouts and workflows compared to offline software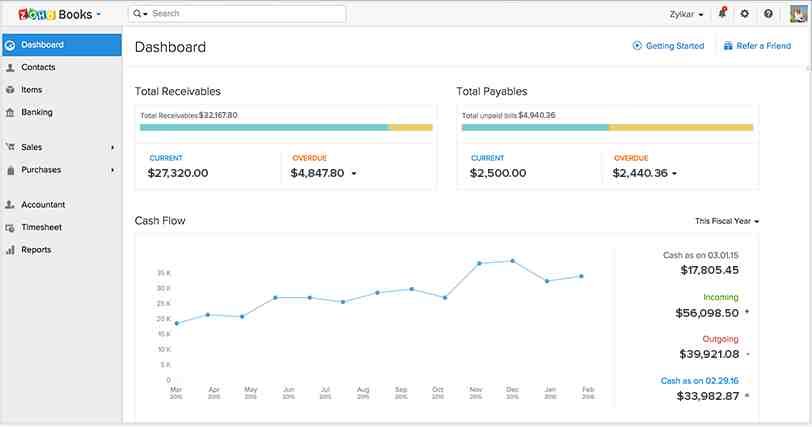 4. MProfit Pro
MProfit Pro accounting software is especially for Traders and investors. If you are managing stocks, MFs or other type of assets and want a simplified accounting software solutions, Mprofit Pro is your choice.The software comes with numerous features in handling various types of shares, funds and bonds.
The software can easily handle assets like stocks, F&O, MFs, Bonds, FDs, ULIPs, PPF, property and more. The UI is very intuitive and easy to manage complex financial data.
MProfit Pro Features
Import contract notes, mutual fund statements and bank statements from over 2000 sources
Generate Advanced Reports such as Historical Valuation reports, Gadgets, Asset Under Management, Asset holding portfolio wise, F&O Profit/Loss Reports
supports ingesting any format of statement from any vendor seamlessly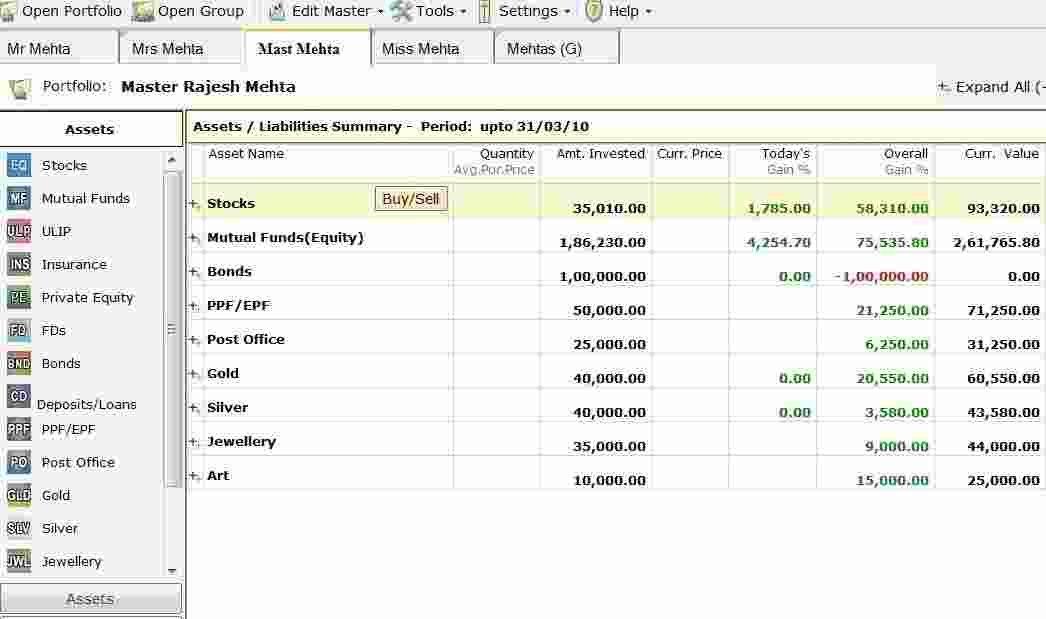 Click Above – Buy From Amazon
5. Busy Accounting Software Basic Edition
Busy accounting Software – Basic Edition is one of the best choice for Micro and small companies.The updated accounting software with inventory and GST billing comes with good amount of features and reliability factor.
If you are running a small or micro enterprise and require a decent yet feature rich software then go for Busy Account software.The software comes with free training and implementation support via videos. It supports multi-location inventory, reporting, different workflows and inbuilt check and control features.
Busy Accounting Software Features
Fully User-Configurable Invoicing
User-configurable Invoice / Documents / Letters/ Vouchers
Profitability Reports (on various parameters)
Fully User-definable Access Rights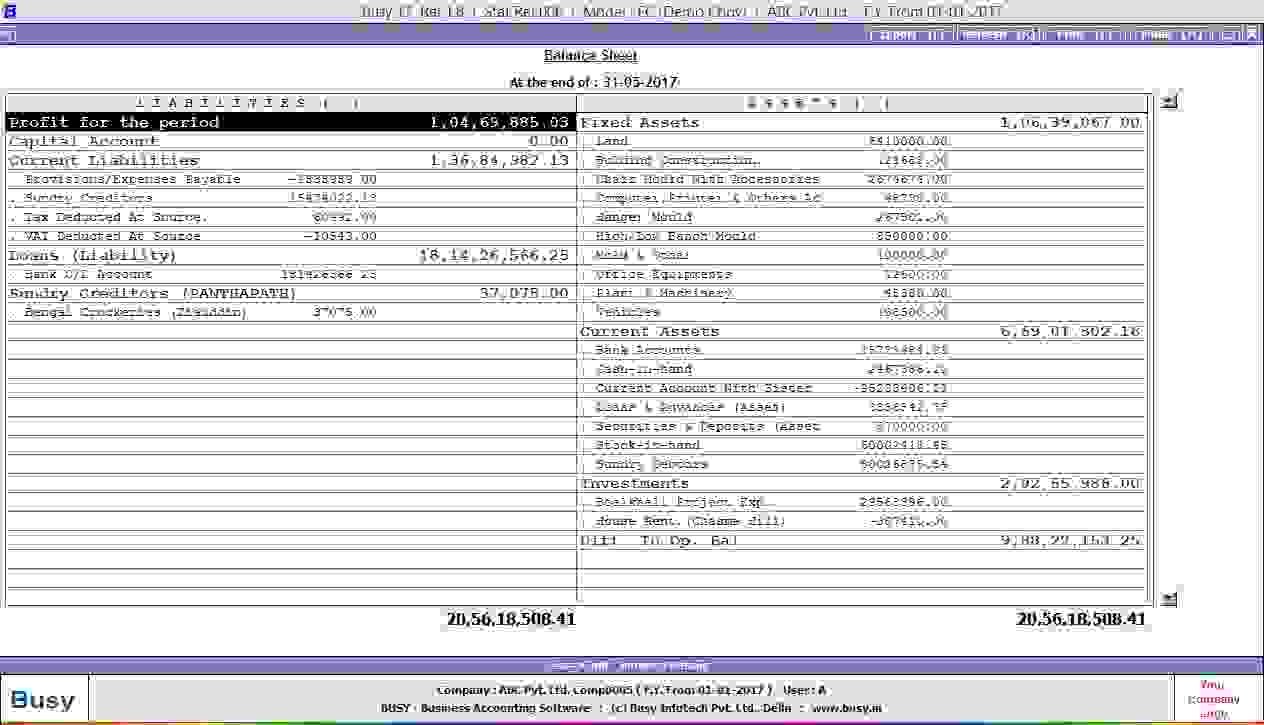 Click Above – Buy From Amazon
Also Read: How to Prevent Google from recording and tracking your activity and also be Anonymous Online
6. Surya InfoWeb Accounting Software [Bonus]
Surya InfoWeb GST accounting software is an Excel based Billing, Inventory and Accounting solutions for micro and small business. This is the cost effective and most productive software for Shops, retailers, Traders, Wholesaler, B2B & Service sectors. At a very budget price, you can easily take care of all the accounting workflows of your business.
The tool is a plain excel based one so there is no proper interface so that is the drawback of this tool and also other features like custom reporting, analysis features are not present. If you are on a tight budget but need to handle your business's accounting, then go for this
Surya InfoWeb Features
Create General Ledgers, Trial Balance, Income Statement and Balance Sheet.
Purchase, Sales & Stocks Reports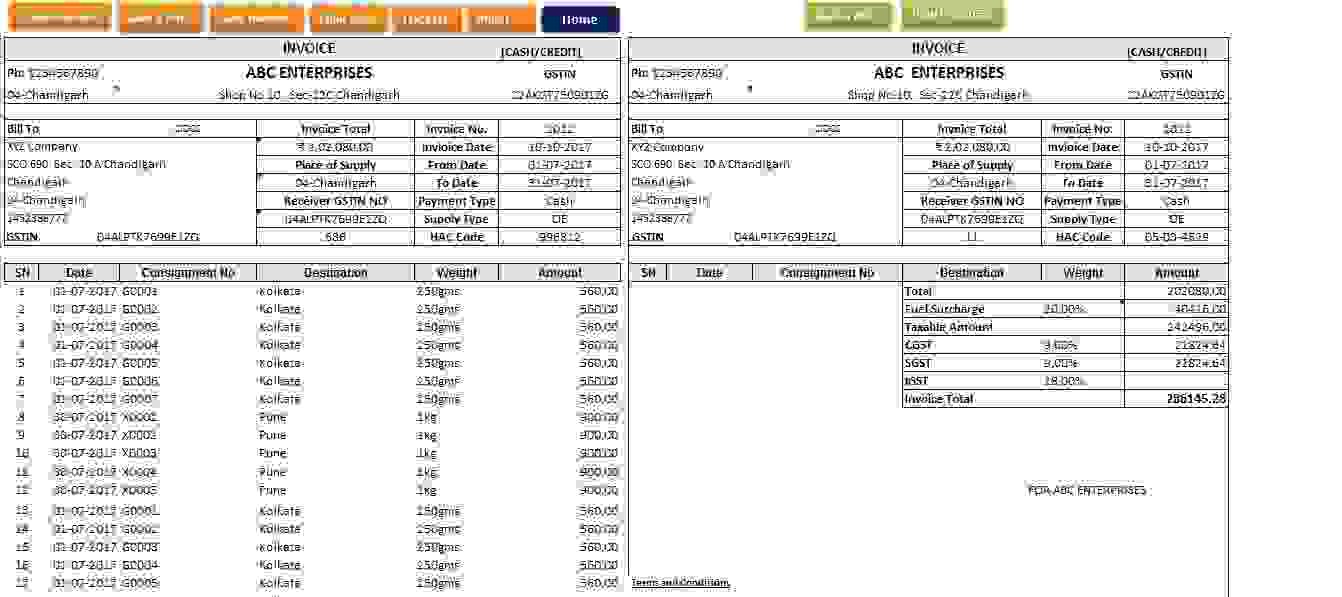 Click Above – Buy From Amazon
These are some of the best GST Accounting Software you can choose from based on the size and type of your business. Apart from these, there are other software like Saral Accounting Software and GistERP which can also be considered.
So go ahead and choose one among the list to help your Business easily handle the Financial Accounting process and don't worry about the boring and complex activities going forward. Let us know what you think about our list of Accounting Software and if we missed any good ones, feel free to mention the same in the comment below.
If you found this list useful, please share the article for other people to benefit and also Subscribe to our Daily News Letter to get latest Tech updates and useful articles like these right into your mailbox.