Windows10 Creator Update to bring in user friendly Privacy settings
As announced earlier , Microsoft Windows 10 Creators Update will begin to roll out starting April 11.For those who couldn't wait, there is an option to manually download the update from Microsoft support website.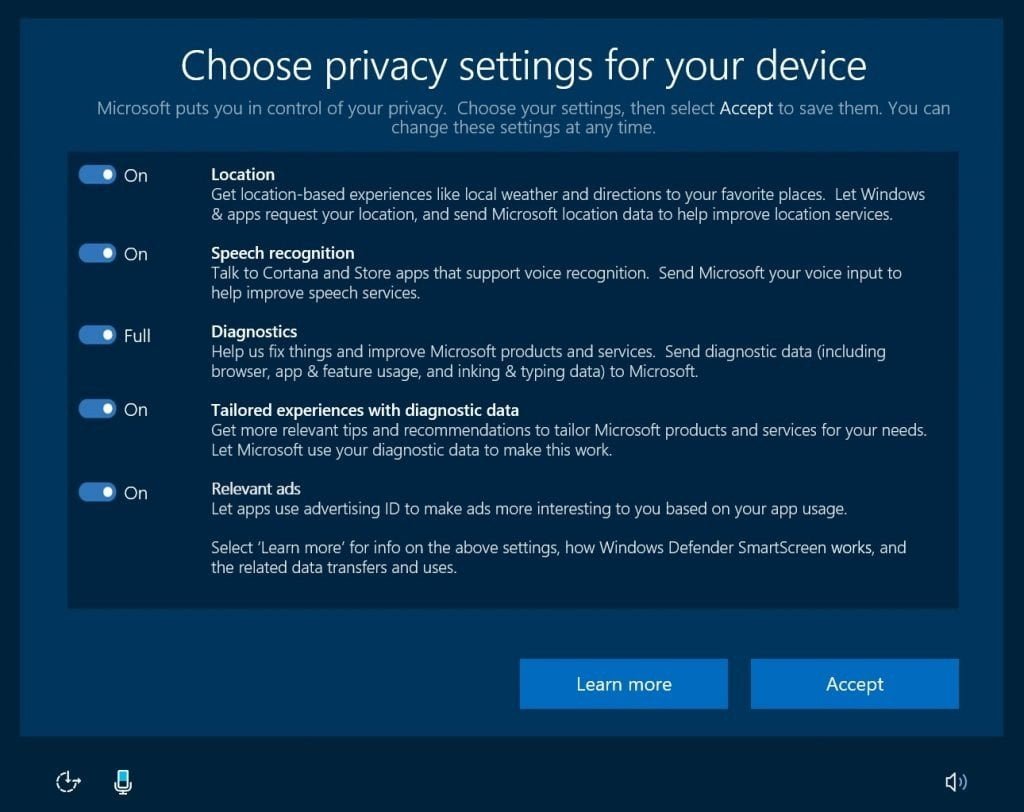 Now we got more details on some of its cool features which will be introduced.It seems the update concentrates on transparency and privacy , to make the users of windows 10 more aware or stay informed about their privacy.
In a blog post Terry Myerson, EVP of the Windows and Devices Group has stated, ""With both short descriptions about each privacy setting and a "Learn More" button, we are committed to making information about your privacy choices easy to access and understand,"
It will be more easier to review and manage the privacy settings due to clearer descriptions of each setting and "Learn More" buttons. Users of Windows 10 will get a notification to schedule their Creators Update and choose privacy settings as well.
This update will also get reflected for the mobile users in Windows 10 mobile where relevant Windows 10 Creators Update will be available.One has to go to Windows settings->Privacy option to select privacy settings.
Finally this update allows users to access more information as well as review and delete data that the company collects via the Microsoft privacy dashboard. Microsoft will bring voice data to this dashboard, so users can review data that improves Cortana's ability to naturally respond to user's requests.