Welcome back to 'How to Stay Anonymous Online ' series part 2. In Part 1, we covered tips and tricks which can be used in google and on its related services to safeguard your online privacy. Today we'll look into another huge customer used service, Facebook.
With no further delay, lets jump into the different methods to prevent this data leakage.
How to Stay Anonymous Online in Facebook
1.Restrict Facebook Login
Like Google, Facebook credentials are also used as logins for various other services.This method has two major concerns.First, if one account gets compromised your all connected accounts will also get hacked.Second is the data sharing in one service (say Facebook)will flow to other connected services.
So to avoid this scenario better to have separate credentials for each service backed by strong password.
2. Review and remove access to existing services
In step 1, we talked about not providing Facebook Access to any new services unnecessarily.You should also check and remove existing access for services . Please find below how to do this.
In Facebook, Go to settings -> the Select 'Apps' option

In the Apps section, the list of Apps for which you have already given access to Facebook account is present.Hover your mouse over then and click the 'pencil' icon to edit the individual app setting.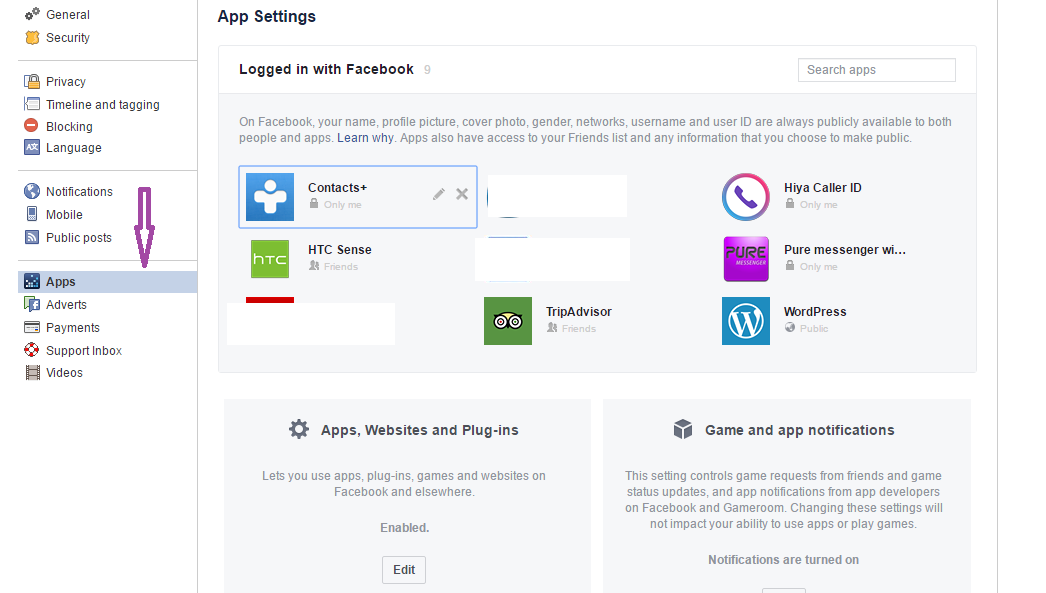 Once selected, the permissions and data sharing of the app is shown like below.Also it has setting on the App's visibility for your audience. Both can be modified as preferred.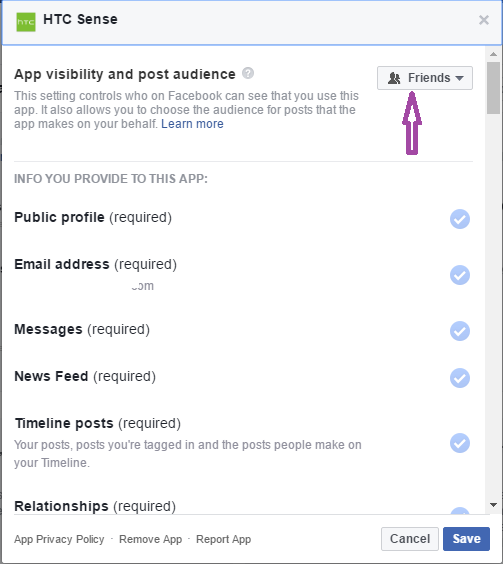 After scrolling to the bottom, few more options are present.You can delete the data collected by the app.Remove the app altogether if not required.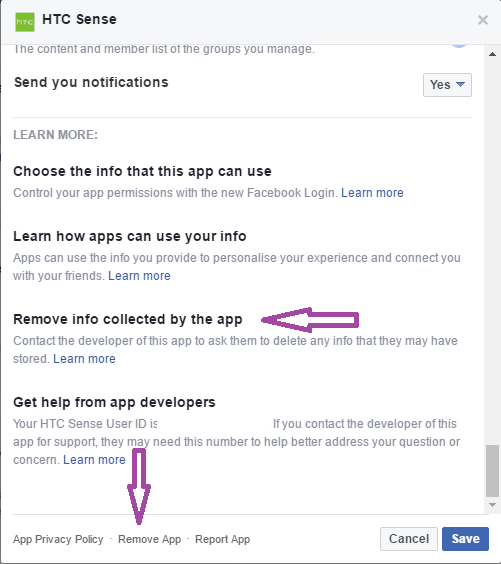 3.Limit Data usage
To completely insulate the account from 3rd party apps using your personal data , please perform the below .
Go to Settings ->'Apps' .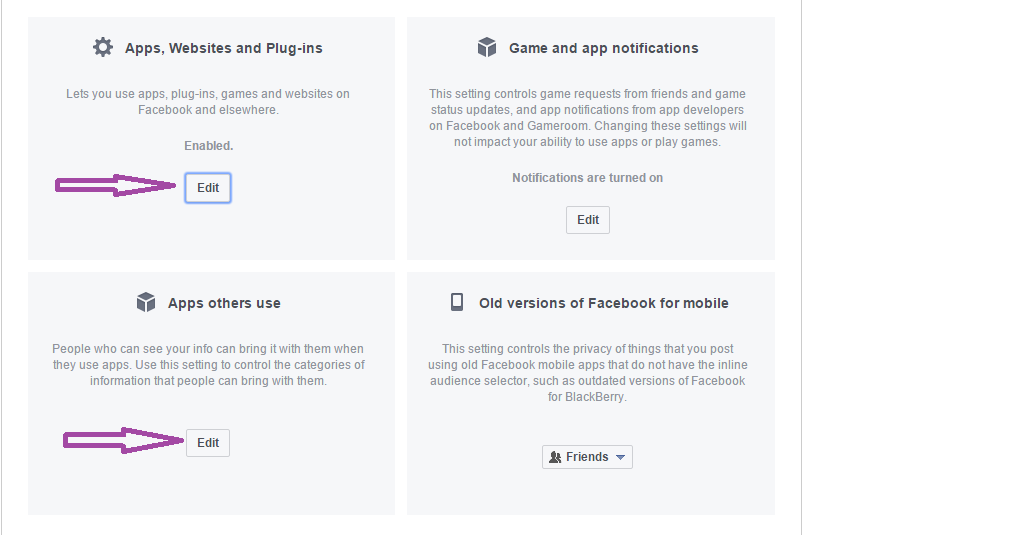 Click the Edit button under 'Apps,Websites and Plug-ins'. Turn off the 'Platform' option if you don't want Facebook integration with other Apps.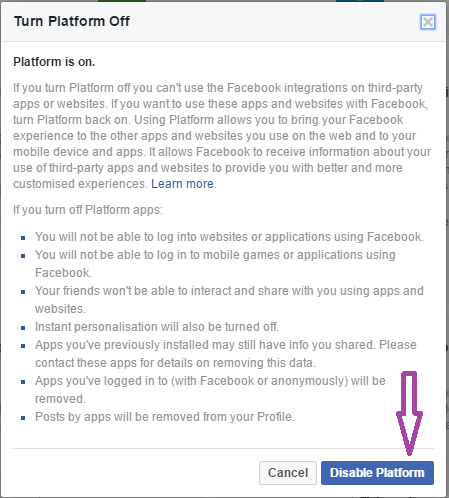 Click the Edit button under 'Apps Others Use'. Select/deselect and control the various types of personal information that the Apps use and shared with Friends in Facebook.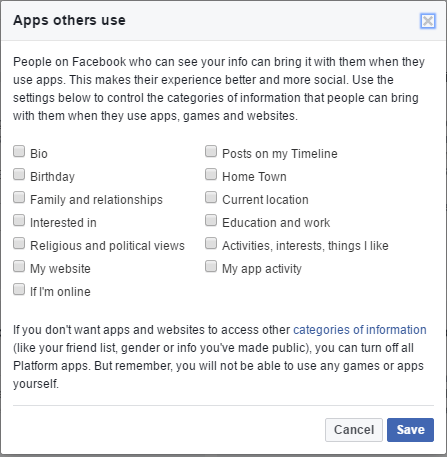 4. Prevent advert tracking
Facebook share your information for promotion and advertising purpose.The purpose is to provide 'relevant ads' to you.
To prevent getting ads based in your historical activity and interests, please perform the below steps:
Go to Settings -> Select 'Adverts' and below screen will be visible.
Here, you can change the option to 'No' to stop 'relevant ads', to stop showing ads on other websites on first two option.
Third option is to allow your friends to see how you interact with an adverts.This can be changed to 'No-One' as well.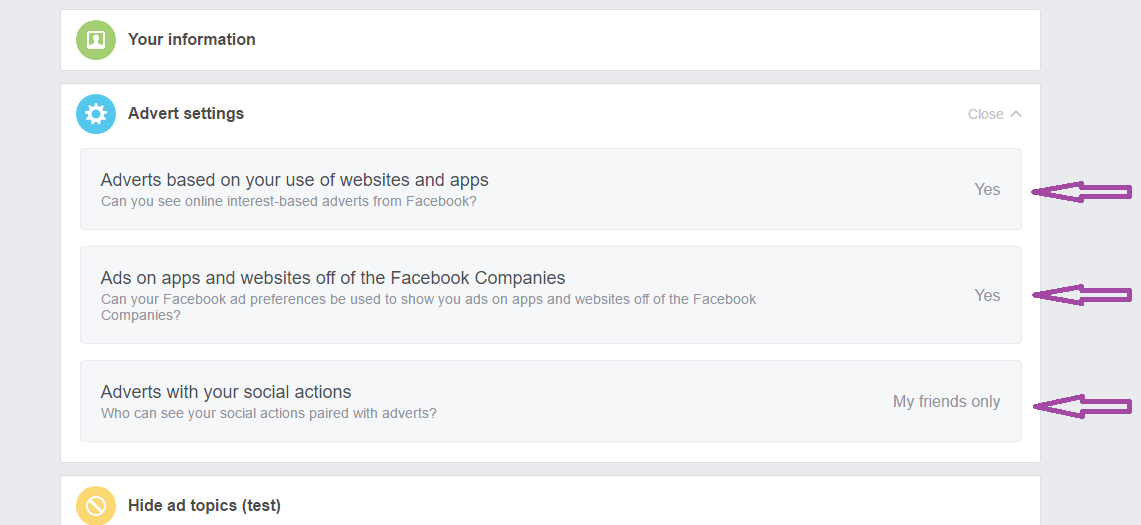 You can control the information that Facebook uses to serve adverts. This is done by checking and deleting the unwanted adverts with your contact info.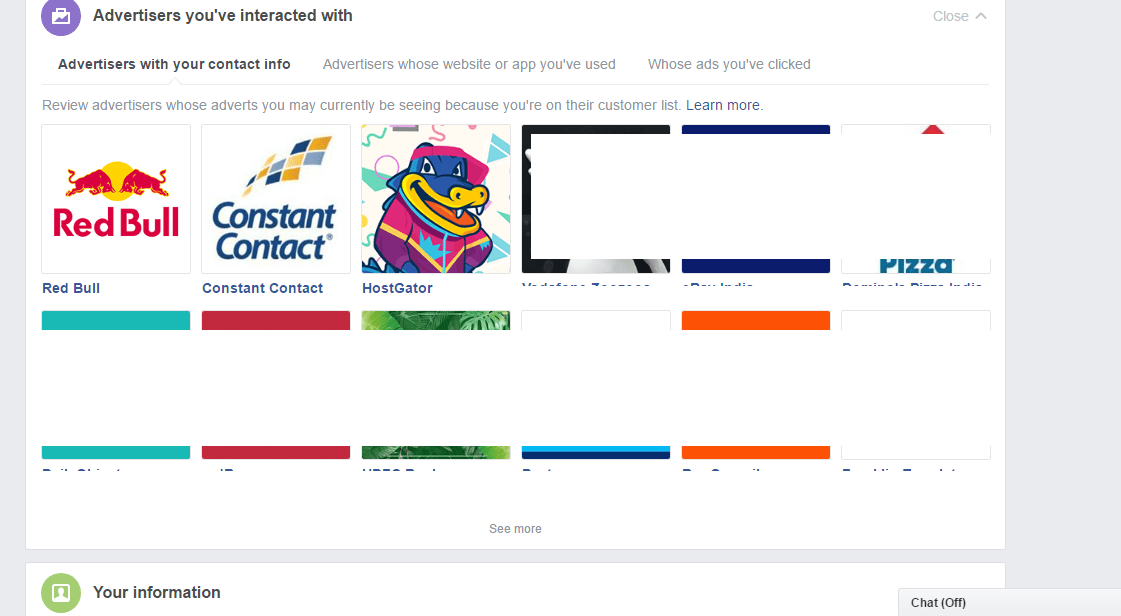 5. Sharing Mode settings
Facebook has four sharing modes and setting them correctly is important in limiting who can see your posts and update. Few tips on setting this are shown below:
Go to Settings – > Privacy
Here, you can limit who can see your post and also the number of posts historical post available for to your audience to view.
Also using 'Who can look me up?' setting, you can choose who can find you by email address or phone.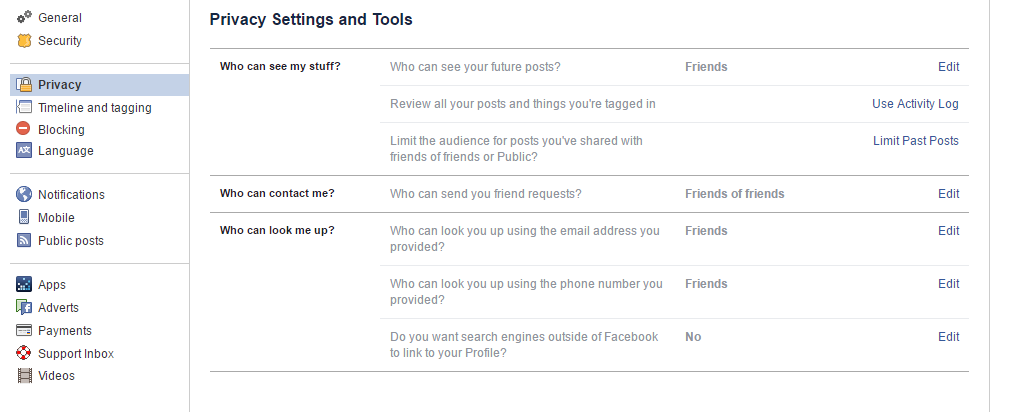 Finally, Facebook has a tool to that lets you see your Timeline as either a specific friend or as a Public user.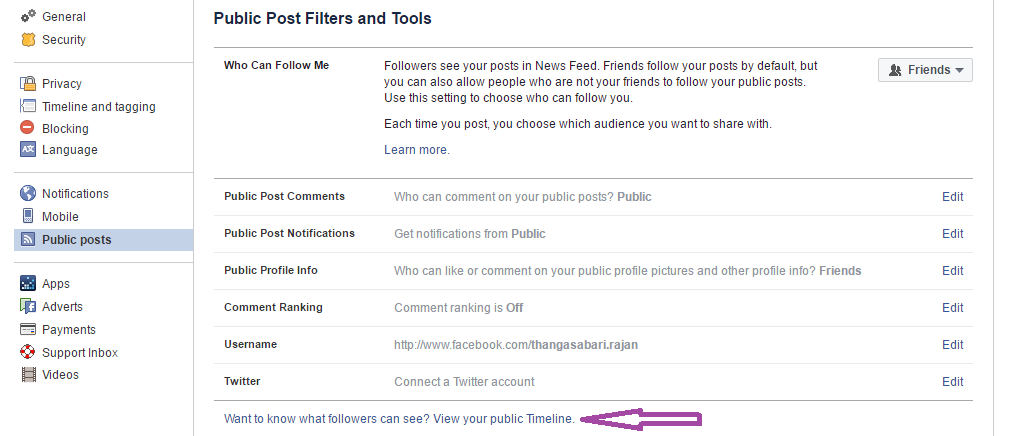 Other tips:
After Facebook's acquisition of Whatsapp, its terms of use doesn't make a comfortable reading. Now, Whatsapp share's your phone number along with other usage details to target you with 'more relevant ads'.
It is possible to opt out of this sharing with Facebook in the 'Terms and conditions page' in Whatsapp. Still your phone number will be shared to Facebook though.
In the next concluding article on 'Stay Anonymous Online' series, we'll look at Windows OS tips and tricks in safeguarding online privacy.
Stay tuned…..
Just a minute ! , before you go share this guide to your friends and family to help them be secure online.