Nubia Red Magic 3 has been leaking quite a few details on its features and specifications for sometime. We already know that the gaming phone will be powered by the latest Qualcomm Snapdragon 855 Processor, has huge 5000mAh battery with fast charging capability and some advance cooling solutions.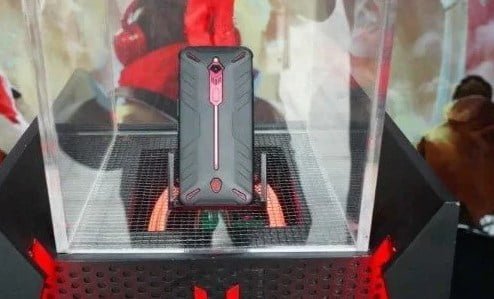 Today, we have latest updates on this device from an leakster @rquandt that the Red Magic 3 will sport a 90Hz display. Only today, it was confirmed that Oneplus 7 Pro smartphone which is planned to be launched on May 14 will be coming with 90Hz display and now even Nubia gaming phone wil have this. It may become a norm in future for all flagship smartphones we guess.
Here's a screenshot from the (Nubia) Red Magic "3".
Two things to note:
1) 90Hz screen.
2) There really is a real rotating fan _inside_ the device, which you can hear once turned on.

Will indeed launch on April 28 in China, available worldwide some time in May, I hear. pic.twitter.com/j0MHwnRPxM

— Roland Quandt (@rquandt) April 23, 2019
Also Read:Meizu 16s with Snapdragon 855, 48MP Dual camera & sleek design launched
That's not it, the leak has also confirmed that the Nubia Red Magic 3 will actually come with an in-built fan in the phone which can be turned ON/OFF based on the need. So it looks like the phone will have both liquid cooling & traditional air cooling like any gaming PC/Laptop. This could be a break through feature is the fan is actually making a difference in moderating the heat. Let's wait and watch for the complete setup and features at the launch.