Mozilla has launched a new web file transfer service called Firefox send for everyone to easily transfer files between them without any registration or login detail. There are currently many file transfer service online including cloud options like Dropbox, Google drive etc. However, most of them come with some conditions and restrictions for you to use. With Firefox send, Mozilla plans to make file sharing simple and easy for everyone.
Mozilla Firefox Send Features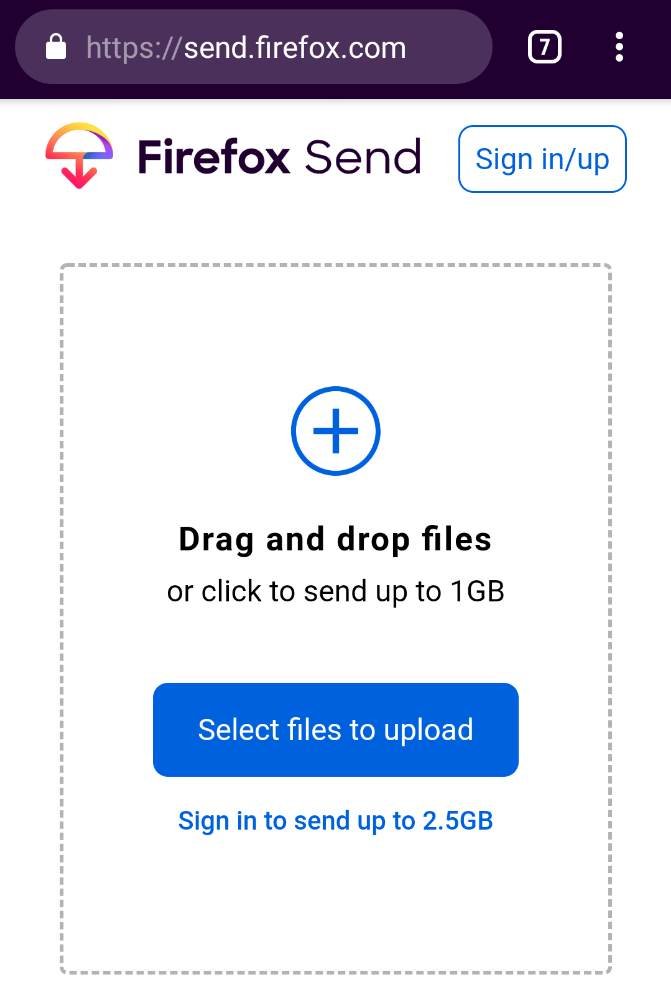 Also Read:YouTube Music , YouTube Premium comes to India starting at Rs 99/month
The new online file sharing works in a simple manner – you just have to upload the files in the service and share the URL with the person you wanted share.
You can upload files up to 1GB at a time without having Mozilla account & with the account the upload limit increases to 2.5GB.
Once uploaded, you can choose either the number of times (eg: 100 times) the files can be downloaded or a time period (eg: 5 days) post which the link expires.
For security purpose, you can encrypt your link with a password as well.
So unlike other file sharing or cloud services, your data will automatically get deleted and you don't need to login to use this online tool. Go ahead and try it free service here at send.firefox.com