Well if you feeling bored and want to prank someone during this Lockdown, one was is to call or message them using 'Private Number'. Sometimes, we receive calls from contact without any number and phone just displaying 'Private Number' which would mostly used by advertisers. However, this can also be used by anyone and for FREE.
Also you don't need to install any additional App or spend even a penny for the same. Now that you got this, let's check out the step by step method on how to call or message someone with Private Number. To confirm this Trick will Let you Call, SMS without any Limit And Credits (No TextNow And Other). 👍
How To Call Someone using Private Number
👉 Step 1 – Open Any Browser And Search For GlobFone

Also Read: How To Find Wi-Fi Network Password Using Android Device
👉 Step 2 – Go To Top Result And Click On Call Or SMS
👉 Step 3 – Select Country And Add Phone Number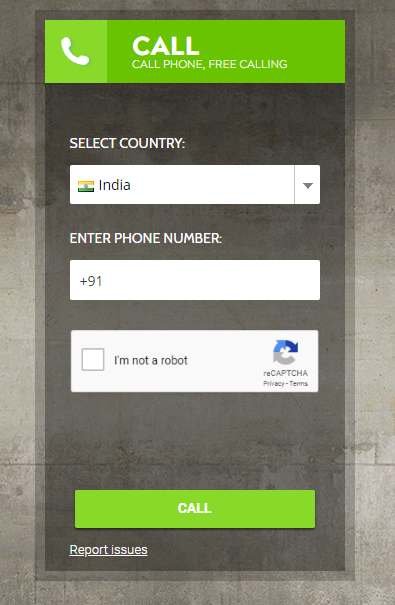 👉 Step 4 – After That, Wait For 1-2 Mins
👉 Step 5 – If U Called Yourself For Testing See The Number
Note: Do Not Decline The Phone Else It Will Keep Calling And Irritate U, Just Accept And End At 1 -2 Sec.
That's All ! Just go ahead and try this fun trick. Let us know in comments below on how it worked for you.