Android O developer preview has been released by Google with new noteworthy features.
As the year passed on, google has been busy preparing its next version of Android (for now its called as 'O' ). The developer preview of the same has been launched and we listed below some of the main features which come in it.
Features: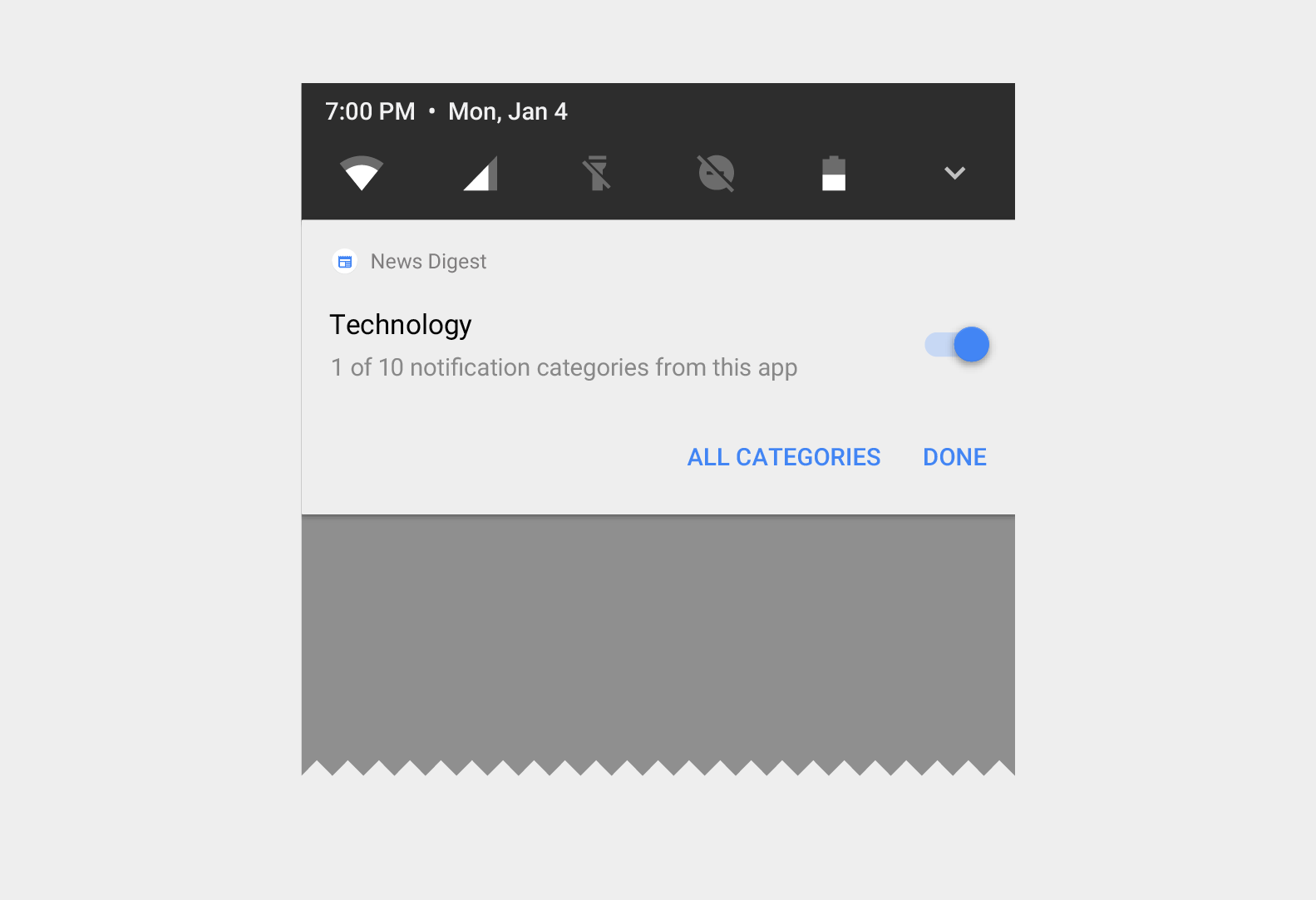 Notification channels
The purpose of Notification channel is to provide the user more control on the notifications from various apps.This has been accomplished by Google by grouping similar notification or in Google's words as "app-defines categories for notification content". This way the user has a more fine-grained control over various kinds of notification for an app when setup correctly.For example, if you have a "news" related apps group, you can maintain and control notification settings for all the apps in the news channel at the same time.
Picture-in-picture (PIP) mode
PIP mode is a feature which allows, for example, the ability to keep playing video while interacting with another app.This feature is already available in on Android TV and even iPad and now is coming to other Android devices with the O update. Apart from this, a new app overlay window and multi-display support for launching an app on a remote display are also present.
Snooze Notification
This is a simple yet very useful feature where you have the ability to snooze notification individually and also to set the time for snoozes like 15, 30 or 60 minutes.
Adaptive icons
To make it crystal clear as per Google, "a launcher icon can display using a circular shape on one OEM device, and display a squircle on another device. Each device OEM provides a mask, which the system then uses to render all icons with the same shape." So the apps launcher icon can display the variety of shapes.This feature also brings in the ability to animate interactions with icons at shortcut and settings level.
High-resolution Bluetooth audio support and Connectivity features
High-quality Bluetooth audio playback will be possible on your smartphone thanks to Android O which now supports audio codecs such as Sony's LDAC codec. AAudio is the API that's designed specifically for this purpose which will be used by apps that require high-performance, low-latency audio. Apps using AAudio read and write data via streams.Also, new Wi-Fi feature called Wi-Fi Aware is also being added.This feature formerly called as NAN(Neighbor Awareness Networking) allows apps and nearby devices to discover and communicate over Wi-Fi without requiring an Internet access point.
Lock Screen Shortcuts
Basically, Android O will allow you to customize your lock screen with even more shortcuts like directions of swipe, opening various apps etc.
Wide-gamut color
wide-gamut color? you may never heard of it before, no issue.This is basically a future proof kind of feature.For now, you just need to understand that this will significantly improve the colors and its subtleties on images or pictures.
These are the main features on the new Android O.Apart from these there are various other features like Improved battery life, Auto fill system-wide etc., which we'll know more once Google releases Android O.