Desktop Gmail version set for a new look
The desktop version of Gmail is set for a major revamp including new feature updates.With the given hit we assume, there will be changes in the look of the Gmail application as for so long the appearance has not changed much. Another rumored change is on the video attachment feature to the mail.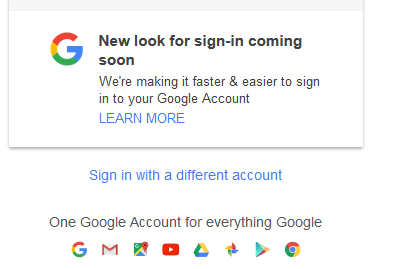 So far sending videos through Gmail can be a huge pain, where one has to download the video to the system first and then play from there.Also, there is a limitation on the size of attachment to 25m and receive up to 50mb.
This change which is going to roll out to the desktop version of Gmail will let you see a thumbnail of the video file and stream your attachment directly on the page, instead of downloading the whole video initially. This move will immensely benefit from small videos captured on your phone since you'll be able to watch them without any intermediate steps.
This move will still allow you to download the video attachment along with the option to simply click the video to start playing the clip right at the mail itself.We believe this the change which google indicates in its teaser in the Gmail login page which has been showing for some days now.
Bottom line, this is a good move which will allow users to save time and unnecessary steps to check out their videos in the Inbox directly rather than downloading first.We'll further update on this once the feature and the new look is enabled officially.