Amazon Summer Sale 2019 has returned and we have picked out some of best deals currently offered at an incredible lower and discounted prices. Also for people with Amazon Prime there is additional discount. If you are not sure about Prime Membership, check out its benefits and uses here. We give the exclusive preview of all the deals during the Sale here to make use of and take advantage of the Sale.

We have hand-picked the best of deals and segregated based on categories for your easy reference. Enjoy shopping during Sale and take full advantage of all Jaw Dropping deals!!
Pro Tip : Bookmark this page and subscribe to our Exclusive News Letterto get timely updates on new and latest deals at once!!
Best Deals & Offers of Amazon Summer Sale 2019
Mobile Deals
Oneplus 6T 8GB Variant Rs 9,000 FLAT OFF here – CLICK HERE

iPhoneX at only Rs 71,000here –CLICK HERE
---

Unbelievable Rs 1,000 OFF on Phone Samsung Galaxy M20–click here
Massive Rs 3000 discount on Realme U1–click here
BREATHTAKING Rs 7,000 OFF on Mi A2–CLICK HERE
Great FLAT OFF on Honor 8X – Click here
———————————————————————————————————–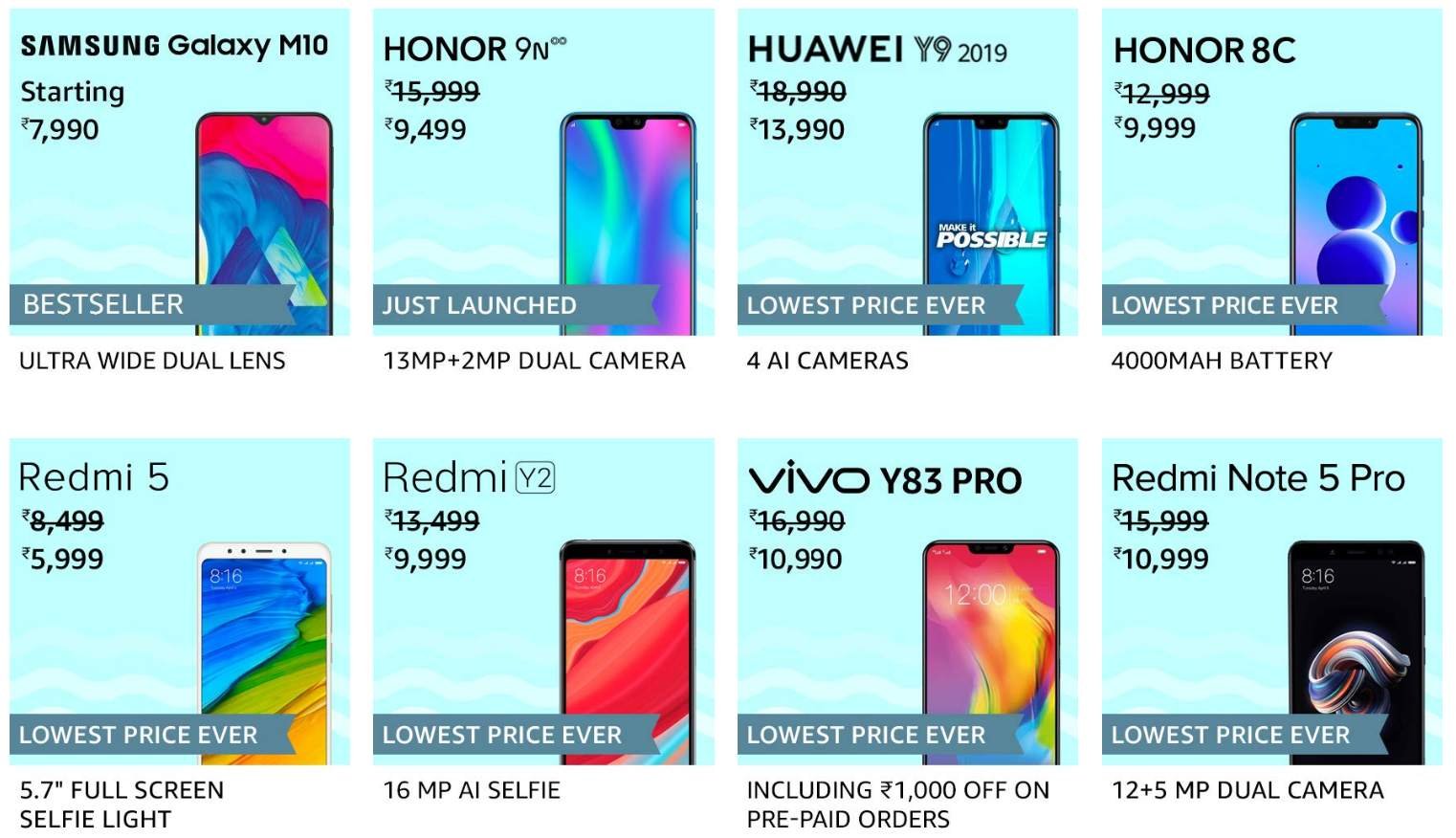 Latest Huawei Y9 offered with FLAT Rs 5000 discount here –click here
Honor 8Cgets a huge Rs 3000 OFF here –click here
Redmi Note 5 Pro gets OFF by Rs 6,000 here – CLICK HERE
———————————————————————————————————–

Latest Samsung Galaxy A50comes with Rs 2000 OFF –Click Here
Flat Rs 1,000 OFF on Vivo V15 Prohere –Click here
Oppo F11 Pro gets Rs 4,000 discount here – CLICK HERE
Vivo V15 is less by Rs 5,000 here – CLICK HERE
————————————————————————————————————
Laptops, DSLR & Printers at Crazy Prices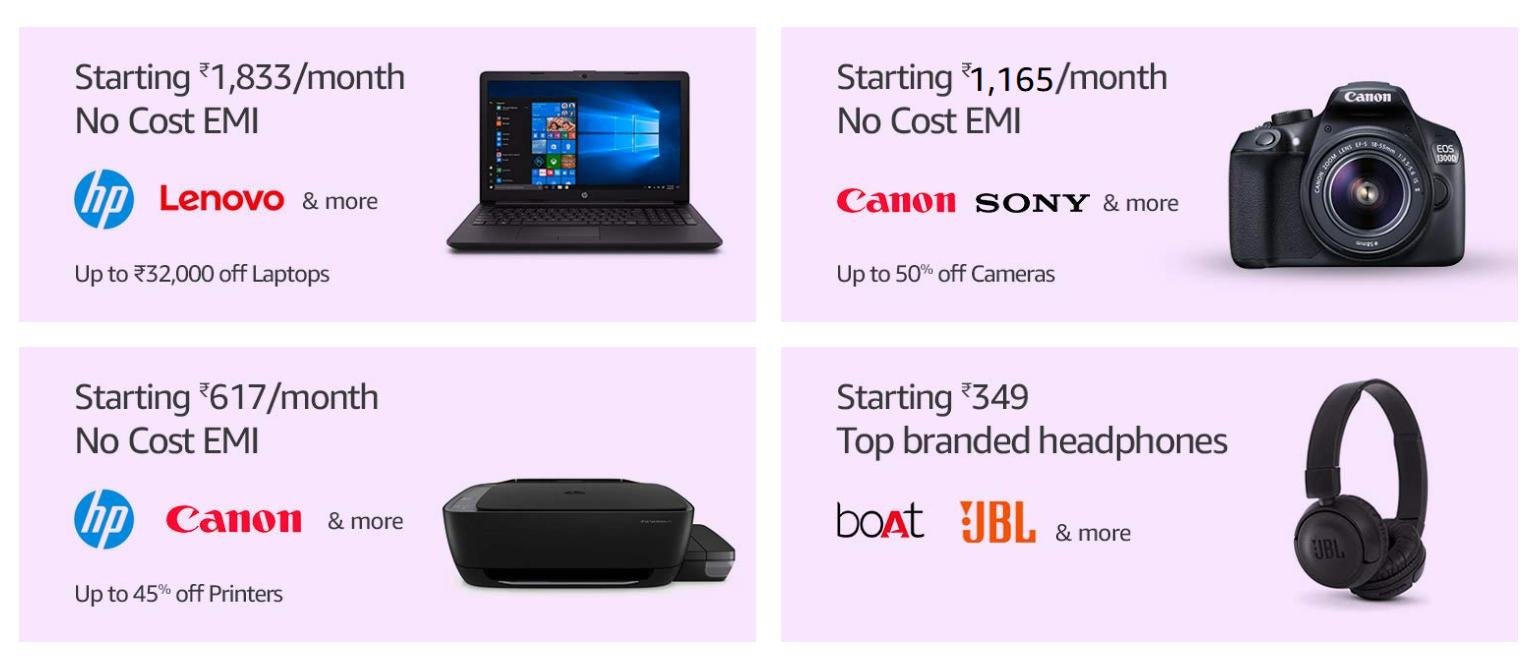 Huge discounts in Laptop with more than 3000 discount –click here
DSLR Camera with up to 50% OFF–click here
*Pro Tip : Check out our guide to select the best Gaming Laptop here to easily choose the best one!
Printers with No Cost EMI & Huge offers–Click here
Branded Headphones with good OFFhere –Click here
Tablets, Routers,Speakers & Accessories Epic Offers

Upto 40% OFF on Tablets here – click here
Camera Accessories with good deals–click here
Routers starting at just Rs 849–click here
Great discounts on Audio devices OFF – click here
Monitors, Desktops & Electronics at Insane pricing

Upto 40% off on Monitors – click here
Upto 30% off on desktops & Computers –click here
Gaming Accesories & other PC components in lowest prices here–click here
Amazon Echo Devices Sale

Amazon Echo Devices at a Special Price during the Sale here –click here